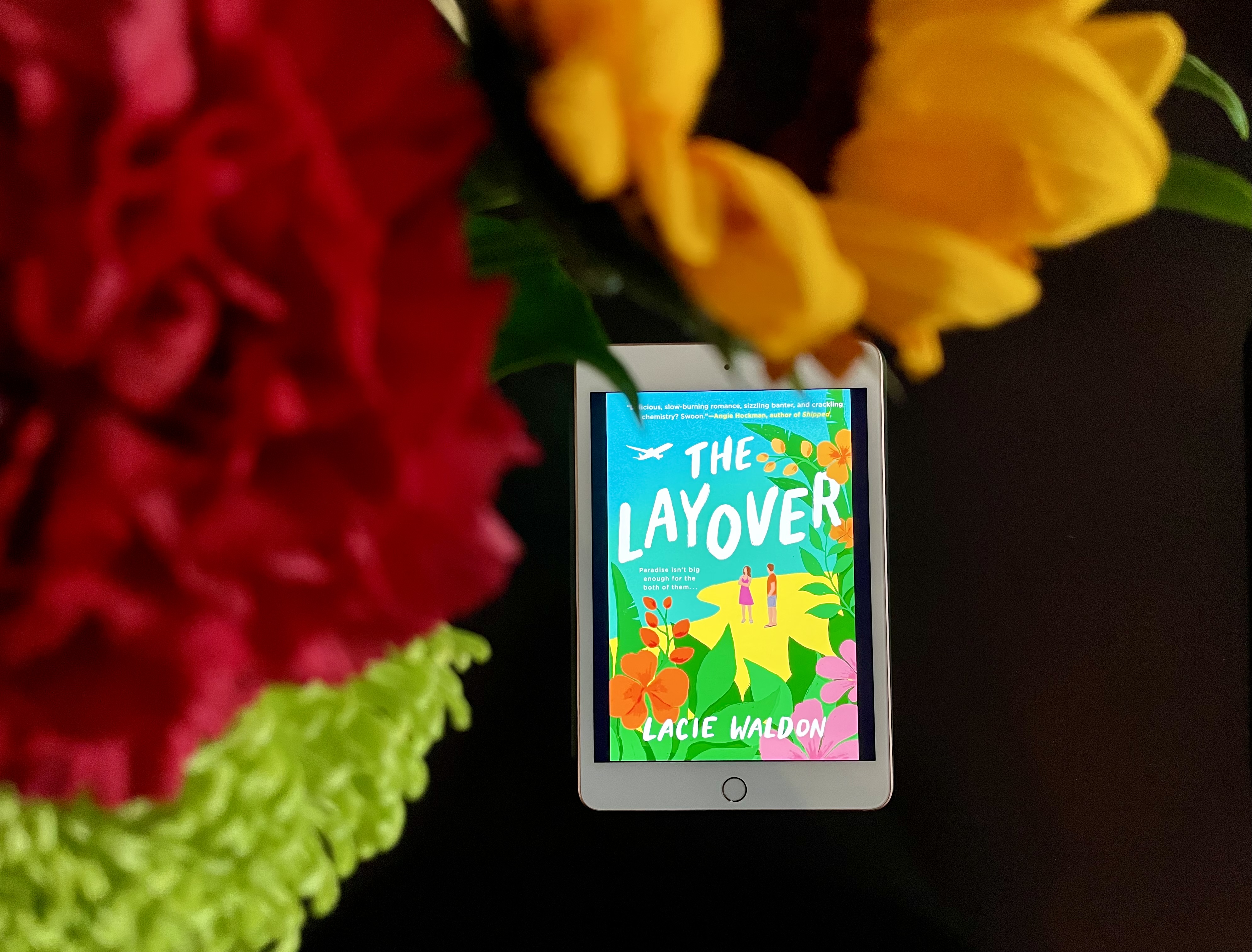 Sometimes, you need to purchase a random book on your TBR list, just because it sounds like a good idea. That's what happened with this next read. I have so many books waiting to be read, either on my bookshelf or loaded on my Kindle, but I skipped all of those and bought this next one with my Amazon gift card. I have no other explanation except I had a gift card and felt like buying a book. The Layover was chosen.
---
Book Read: The Layover
Author: Lacie Waldon
2021 Book Count: 51
---
Ava Greene is about to hang up her wings after ten years as a flight attendant. She has one final trip and nothing can bring it down. Well, one thing can - Jack Stone. He's cocky and gorgeous. Ava has been holding a grudge against him since Jack played a role in the most mortifying evening of Ava's life; a role Jack doesn't seem to remember.
Ava is determined to get through her last flight whether Jack is on it or not. When their plane experiences mechanical issues, the crew is stuck on a weekend layover in Belize. It's not ideal to be stuck on a flight with your enemy, but an entire weekend? No, thanks.
But, as the weekend goes on, Ava spends more time with Jack. The more time she spends with him, the more Ava second guesses everything she thought she knew about him. As she's dealing with that, Ava is also questioning everything she thought she wanted in her own life. Over the course of a weekend, Ava will do some soul searching and will need to choose between continuing on with her life in the air or keeping everything firmly on the ground.
---
This book is waiting for it's rom-com made-for-TV debut. It was definitely not as corny as the typical made-for-TV movies, but it had the basics: woman is engaged to someone else; she ends up in somewhere with her "enemy"; we all know how it ends from there.
I did enjoy this one. It was light, charming, and entertaining. I think I would have enjoyed it more if I hadn't already read Shipped and The Hating Game. They all have similar themes and plot lines. Then again, I typically read books that are pretty similar. So I can't fault The Layover for landing where it did in my reading queue; it did just come out in June.
If you enjoy reading rom-coms, enemy-to-lovers, or easy books, this one is a great option. I liked Ava and Jack's banter, Gen was a hoot, and the whole plot was fun. Overall, that would be how I'd descibe The Layover… it was fun. Now, if only I had been sitting on a beach while reading it. Oh well, another time.
---
Next Read: Little Women by Louisa May Alcott
---