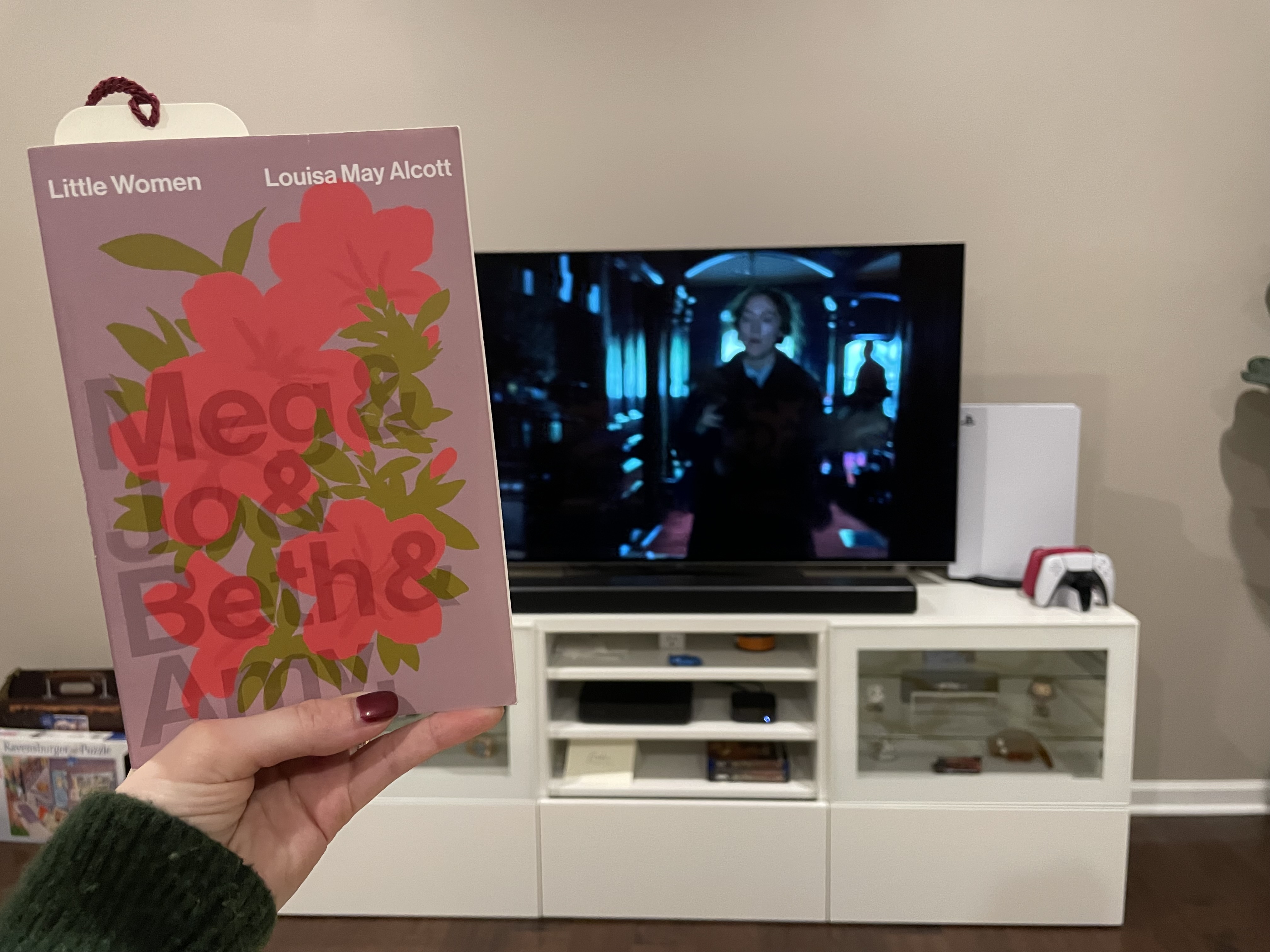 Earlier this year, I hosted a "Ladies Movie Day" at my house. We decided to watch the 2019 version of Little Women. Every one of us enjoyed it. I've watched it multiple times since and would highly recommend you watch it. I mean it has Meryl, Timothee Chalamet, Emma Watson, Laura Dern, Saorise Ronan and more! All are great! Anyway, great movie. Add that to your to watch list. I am partially ashamed to admit that prior to watching the movie, I never read the actual book. I always thought I'd get around to it and never did. So when I was visiting Meghan in August, we went by a bookstore and I picked up a copy. I decided it was the perfect book for the 52nd read of 2021.
---
Book Read: Little Women
Author: Louisa May Alcott
2021 Book Count: 52
---
In New England during the Civil War, the four March sisters - Meg, Jo, Beth and Amy - are coming of age. Their mother, Marmee, has taught them that even in their impoverished state, they must give to others, while their father is serving as a chaplain for the Union Army. Meg and Jo, the eldest two sisters, work to support their family, while Beth is content to stay home and help with housework, and Amy goes to school. They entertain themselves, as well as their family and friends, with stories, plays, and newsletters. Their neighbor, Laurie, becomes close friends with the sisters, especially Jo. They move through life together, taking on whatever comes their way, whether it be Beth's scarlet fever, their father's pneumonia, or young romance.
As the March sisters and Laurie grow up, their lives will take them down various paths, both together and separately. Meg will become a young wife and mother. Jo will find herself in New York City, where she works as a governess and takes German lessons from Professor Bhaer. Amy accompanies her Aunt March to Europe where she encounters Laurie, who is trying to be as far from home as possible. Beth's health slowly deteriorates.
But no matter the circumstances or distance, the March sisters remain a force field of love, friendship and, most importantly, sisterhood.
---
It always takes me a while to read the classics; not because I don't like them, but because I feel like I need to pay attention. This one was no different. It took me almost two full weeks to read. Of course, I didn't read every day, but I read a good number of them.
Even with how long it took me to read this book, I really liked it. I loved the story of Jo and her sisters. I loved Laurie and his friendship with the family. I loved how easily time flowed in the book. Part one finishes and part two starts a couple of years later. Alcott would give you the perfect recap so you felt like you hadn't missed a beat. It makes for something special.
There is a reason Little Women continues to be a classic. It is timeless. Readers will relate to the four March sisters; they'll be rooting for Laurie to find his way; they'll enjoy the letters and newspapers the girls write. Readers will love it all.
At the age of 29, I finally managed to read Little Women. I honestly think reading it now gives me a better appreciation for it. Despite the time it took me to read the book, I enjoyed every page. Now, I'll probably go watch the movie again.
---
Next Read: The Last Thing He Told Me by Laura Dave
---