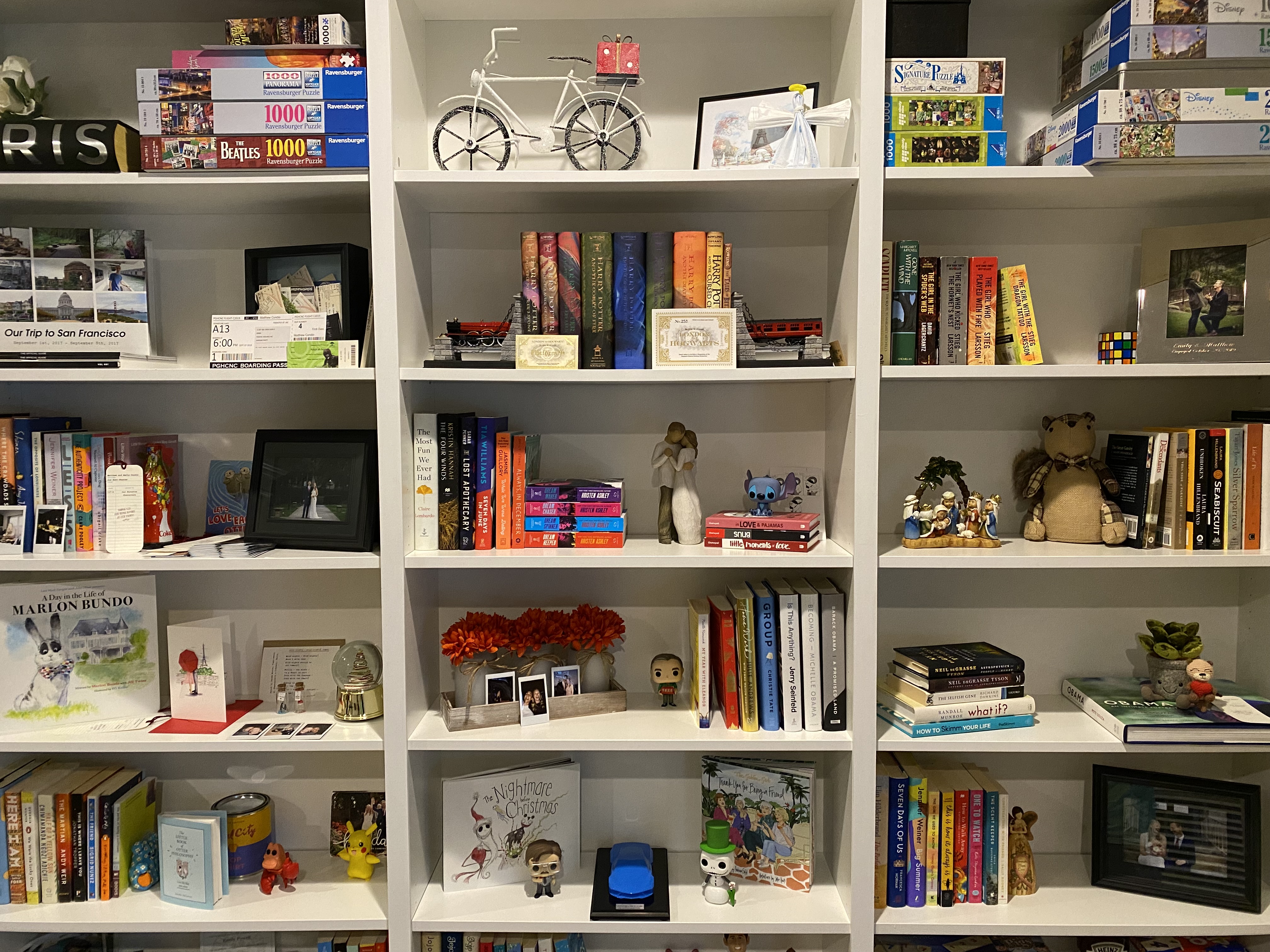 For as long as I can remember, I have loved to read.
That single sentence started it all in January 2018. With that post, Another Year of Books was born. And now, in January 2022, Another Year of Books has come to, what I consider, its next chapter.
One night in October, I was lying in bed, thinking about this blog of mine and decided it was time. Time to take a break, maybe temporarily, maybe permanently. Time to not fret over forgetting to write a post so soon after finishing a book. Time to say "see you later."
---
So this is it… the next chapter of Another Year of Books.
---
When I told a few people about my decision to take a break, I got some helpful feedback. Some said I should go down to monthly posts; another suggestion was quarterly; another was to only post when I enjoyed a book so much and I wanted to tell people about it. The one that stuck out to me was to continue on with just the Annual Recap.
At some point, AYOB might transition back to what it was, where I post about a good number of the books I read. I don't know what to expect or how I'll feel about all of this in six months or a year. For now though, AYOB will be one post a year - an Annual Recap of some of my favorite (or least favorite) books.
---
I do know this - the reading lives on.
Reading is, and I hope forever will be, my favorite hobby. I can't get enough of it. To me, reading is like the world's comfiest blanket (and we own a lot of comfy blankets). It's there on the good days and the bad; on the rainy days and the sunny ones; on the days when you need an escape and the days when you want to be left alone. No matter what, reading is there.
For the past four years, Another Year of Books has been there too. I don't know how many people actually read this. Part of me wants to know, but the other part of me is glad I don't. Knowing might have stopped me years ago. But here I am, 168 book review posts and 4 annual recaps later, saying "talk to you at the end of 2022."
If you are reading this, thank you. Thank you for reading this hobby of mine. Every comment, every like, every book recommendation has meant so much to me. Each time something came up, I immediately told Matt, that's how excited I was. I couldn't hold it in. No matter the day, something like that brought me joy.
---
I hope that reading continues to mean as much to you as it does to me. May your "To Be Read" lists always be growing, just like mine.
Read on. Cheers.
-Emily
01.07.2022