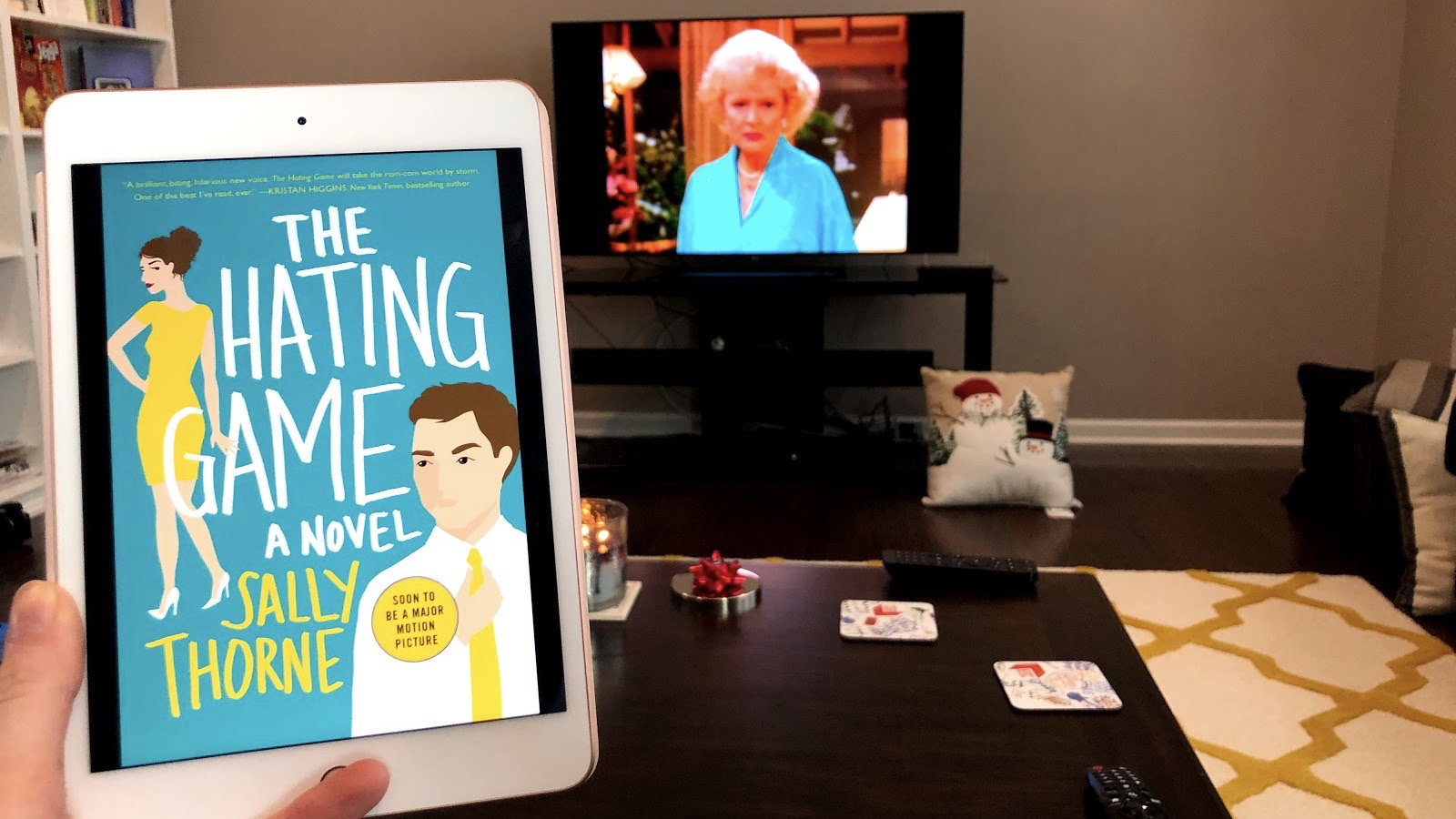 At this point, while staying in as much as possible since last weekend, I finished reading one book (Harry Potter and the Chamber of Secrets), downloaded a workout app (and used it), watched over two seasons of The Office, survived five days of working from home, and cleaned our stove. I figured after all of that, it was time to write another blog. Which brings us here.
---
Book Read: The Hating Game
Author: Sally Thorne
2020 Book Count: 10 (I warned you I wasn't writing about every book this year!)
---
Since their struggling publishing houses combined to avoid closure, Lucy Hutton and Joshua Templeman, each an assistant to one of the two CEOs, have hated each other. They show their hatred through passive aggressive comments, outdoing one another, and constant banter. All while sitting next to each other, which allows them to learn each other's habits and ticks.
Then, a promotion is announced, and each co-CEO wants their assistant to be promoted. Lucy and Joshua should be pitted against each either. But after a momentary truce while one is sick, hatred might not be what Lucy or Joshua is feeling.
Add an IOU, a very tense family wedding, a steamy elevator moment, and a few strawberries, and you've got The Hating Game.
---
I stumbled across this book while browsing Amazon, looking for another book to add to my "to read" list. I figured I would need more books as the days go by. This one happened to catch my eye. Its synopsis told me it was a rom-com, and you know, I love a good rom-com. Luckily, this was available on Libby, the app used by the library to borrow e-books.
I predicted a rom-com, and I got a rom-com in return. Apparently, it's going to be a true rom-com in that they are making it into a movie! This book is exactly what it sounds like - a corny, romance novel that ends just the way you think it will. From that perspective, this book is good.
Is it an impressively written novel? No. At times, the writing is choppy, and a key story line - like who gets the promotion - is never finished. It was a little frustrating - the story line is finished at the end of Thorne's next novel (I borrowed that from the library just to read this one part).
I'll never deny I read too many books like this. But they keep me coming back for another one and another one. The Hating Game is another one of those times. I'm not mad about it. I'll probably watch the movie. (That's a lie… I'll definitely watch it.)
---
Next Read: Royal Holiday by Jasmine Guillory