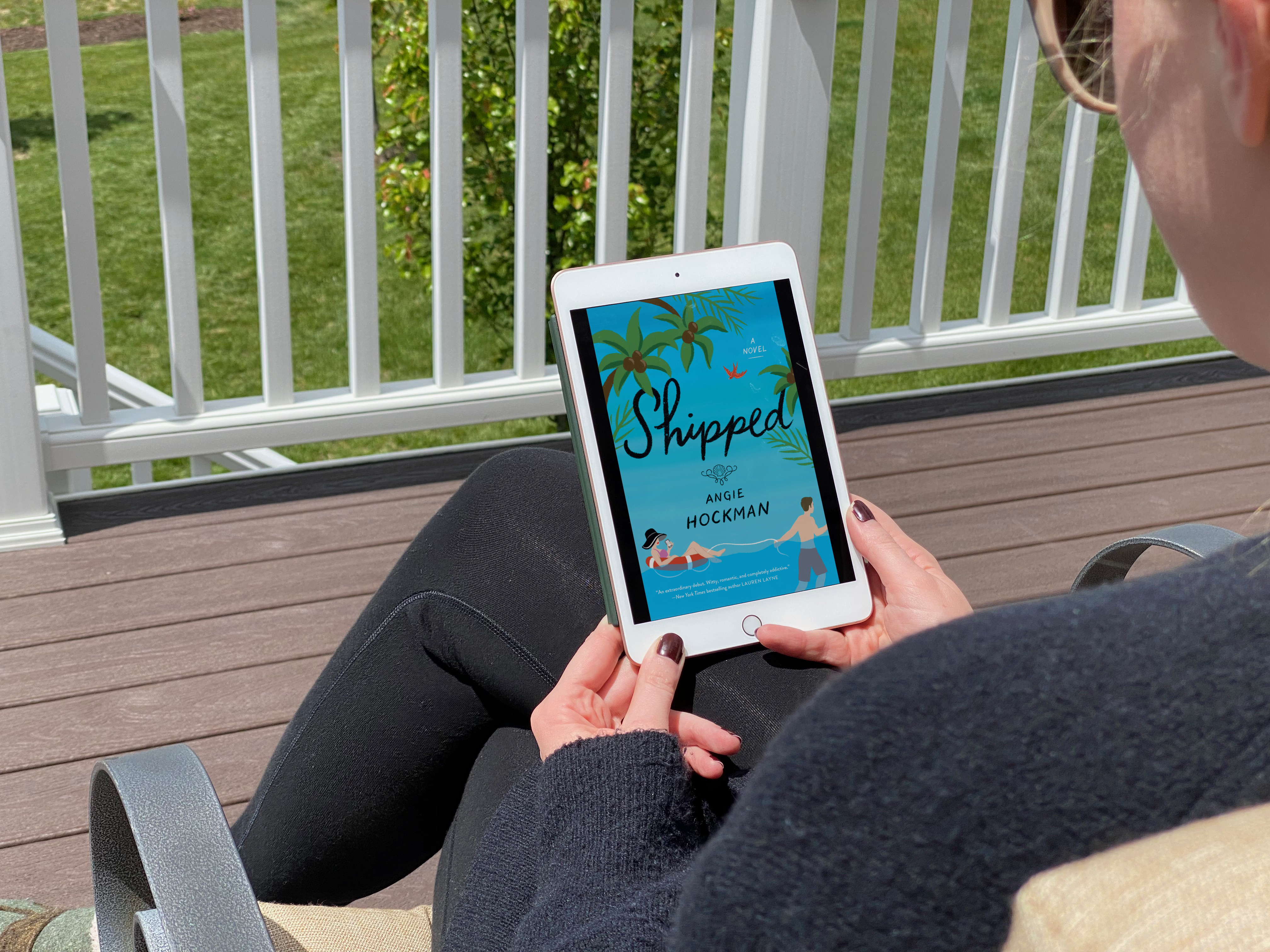 It seems like almost every time I go to Target, my book list grows by at least one, sometimes more. Occasionally, I actually buy the book I see, like when I bought One to Watch; other times, I just add the book to my Amazon list for future reference. I stumbled upon this next read on a Target run. It sounded fun. Then, Amazon sent a promo code to buy it for my Kindle. I usually can't turn down the promo codes, so here we are with book #18.
---
Book Read: Shipped
Author: Angie Hockman
2021 Book Count: 18
---
Henley Evans works hard. She barely has time to breath between her job and night classes for her MBA. As a marketing manager of a popular cruise line, she promotes cruises, but never takes any. The thorn in her side - Graeme Crawford-Collins, the social media manager. They have never met in person, but Graeme pushes her over the edge in emails alone.
When both Henley and Graeme are short listed for a huge promotion, their boss sends them on a company cruise to the Galapagos Island. Their goal is to create a proposal about boosting bookings; the winner takes the promotion. Henley is determined not to be distracted by real Graeme; her career goals are the most important thing to her.
But real Graeme is completely different than she thought. First impressions are not always right. As they travel on a week-long cruise together, Henley begins to look at her life differently. Yes, her career is important, but what's living without living a little?
---
This was exactly what I needed after finishing A Promised Land. I started reading this book on a Friday; I stayed up reading it later that night. By Saturday evening, I finished the book. It was mindless. It was corny. It was quick. I liked it. Like I said, it was just what I needed.
Shipped is a quirky novel. Some of the things that happen to Henley are laugh-out-loud funny. There were a few times while reading, I started giggling. Matt would ask me what was so funny, and the answer was scenes in this book. I try not to spoil anything here, but there were differently some good scenes in Shipped. There may be some karaoke, some flamingos, a drunken phone call, and a bizarre bathroom encounter.
Hockman does feature a good amount of romance in this one, but she also focuses a good amount on Henley's career. I could see that some people may think there is not enough focus on the romance aspect, but I disagree. It was well balanced. I enjoyed reading about Henley's career goals and how focused she was. I wanted to punch her misogynistic boss in the face (and I'm not the only one). Trust me, it would have been well deserved.
Henley was a relatable, likeable, admirable character. She was a strong, independent, determined woman, who wasn't going to let anything stand in her way. I was rooting for her the entire time. Graeme was definitely not a distraction. He too was likable, but he was also shy and adjusting after life threw him for a loop. I was rooting for him too.
Shipped reminded me of some of Christina Lauren's good books (not The Honey Don't List), The Hating Game by Sally Thorne, and Beach Read by Emily Henry. Sometimes being reminded of other books is not a good thing. In this case, it was. The ending, in this case, was a welcome surprise. It was fun, eventful, and a good stick-it-to-the-man moment, just like the entire book was.
---
Next Read: The Unraveling of Cassidy Holmes by Elissa R. Sloan
---