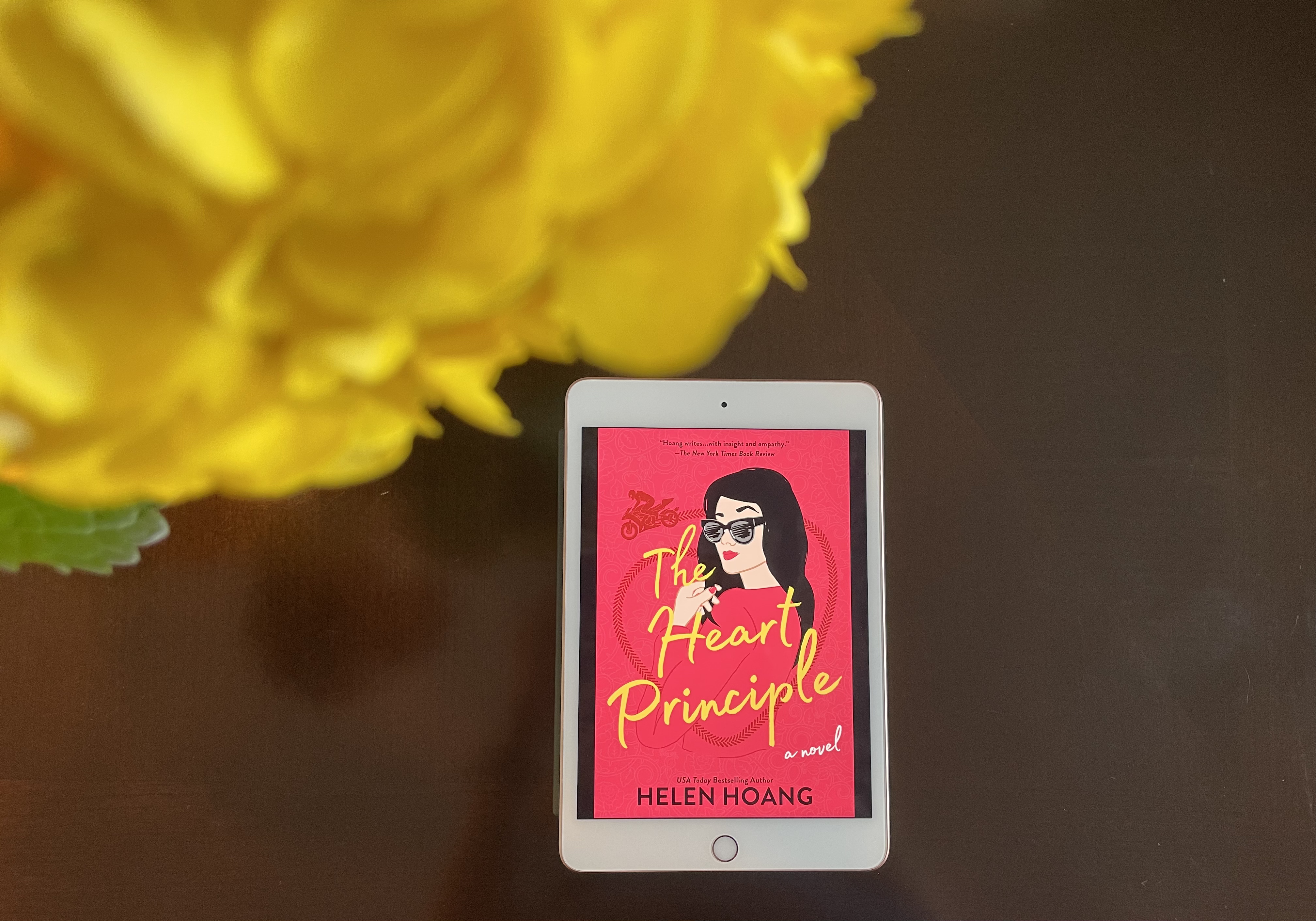 Reading a series can go one way or another. It could be Harry Potter… they are all great and you have to read one before you read the next. It could also be Kristen Ashley's Dream Team series or Jasmine Guillory's Wedding Date series… they fit well as a series, but each could also be standalone novels. These ones could share characters and a common theme, yet can stand on their own two legs. This next read is the third in a series and falls into the second category.
---
Book Read: The Heart Principle
Author: Helen Hoang
2021 Book Count: 41
---
Anna Sun is looking for a one-night stand. Her long-term boyfriend has told her he wants an open relationship before settling down. This announcement catches Anna completely off-guard, even though the thought of a proposal makes her queasy.
Enter Quan Diep. His look and vibe is the complete opposite of what Anna's family would want for her; Anna sees him as the perfect candidate for her one-night stand. But their first attempt fails, then so does the second. The third doesn't go as planned either. Both Quan and Anna have their reasons for the multiple attempt one-night stand. But they seem to understand each other more than anyone has before.
When tragedy strikes Anna's family and she is propelled into a role she doesn't want nor is suited for, the expectations from her family threaten Anna's well-being. Quan and Anna have to fight for themselves and each other.
---
I previously read The Kiss Quotient and The Bride Test, which are the first two in this series. Quan appears in the other two books. I liked him in both, especially in The Bride Test. I was excited to see that he was going to be the main character in Hoang's latest book. I thought this would be more of a story about Quan, but it was not.
Don't get me wrong, I did enjoy Anna's story. It was deep and heart-wrenching at times. But I wish it was more about Quan. I really enjoyed his character in the other books and was hoping to hear more about his life changing event. Instead, it was briefly mentioned a few times, and we moved on. The narrative is told from both Quan's and Anna's perspectives which was nice, but still not enough for me.
The Heart Principle has a lot to unpack. It does get pretty deep; based on the author's note at the end of the book, I see why. You'll find yourself angry on Anna's behalf and grateful someone like Quan is in her life. I could feel Anna's struggle through the page, especially when she is stuck in the endless loop of trying to play a song. I so wanted her to succeed and come to terms with who she is. Hoang's descriptions of Anna's emotions and actions were so real. It'll pull at your heartstrings.
If you read this book as a standalone and ignore that it is part of a series, The Heart Principle stands on its own. It's deep, heartfelt and a good read. As part of a series, it didn't stand up to the other two. I'm choosing to pretend it's a standalone so I can focus on how I liked it and will read it again someday.
---
Next Read: Chasing Serenity by Kristen Ashley
---