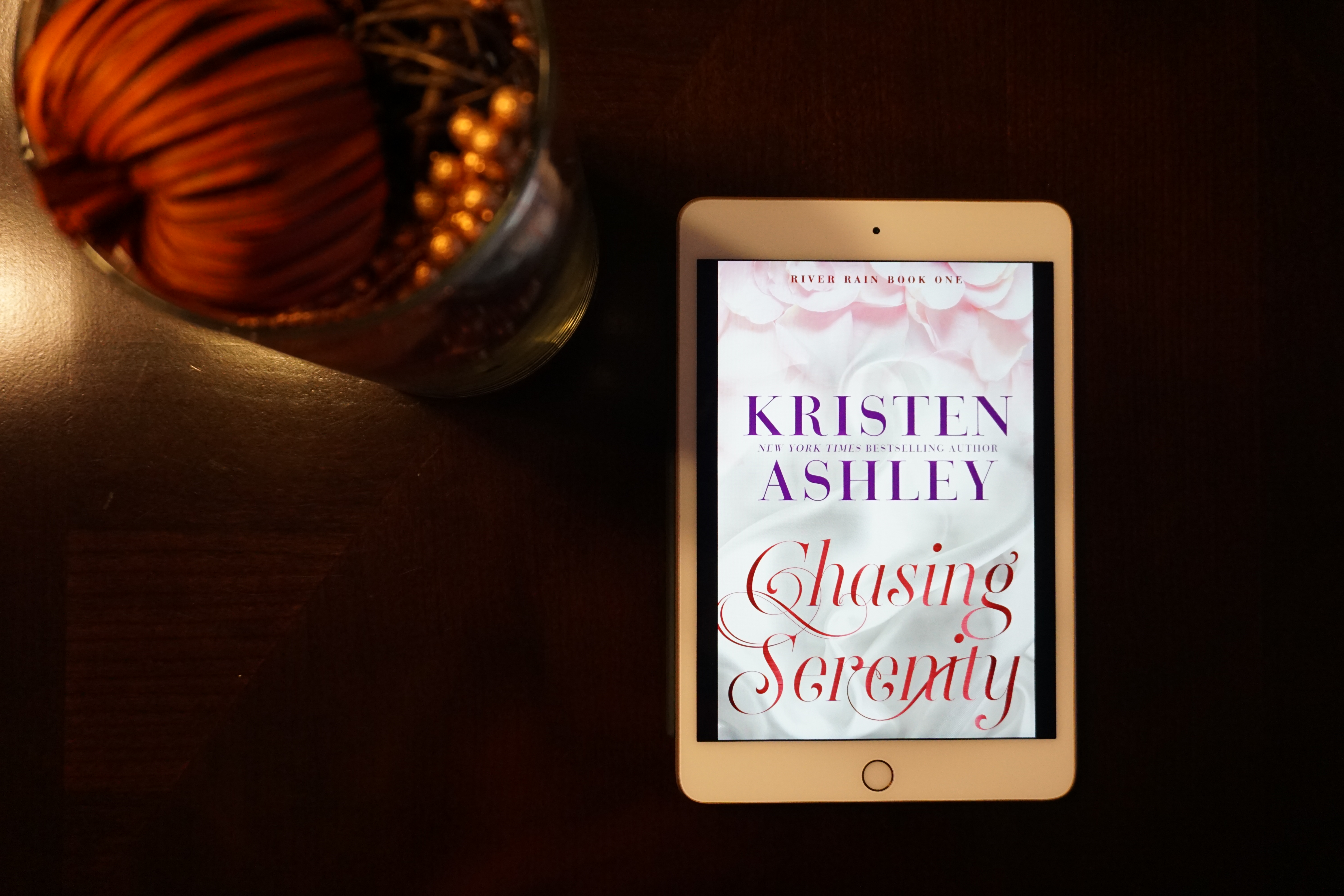 It seems impossible to me that it's already almost the end of September. But here we are. I feel like time is moving fast because all of the sudden, I have things to do. It's not that I mind having things to do… I enjoy most of them. That said, I do like to sit inside, or outside pending the weather, and read a book, build a puzzle or just stay in. But here we are. Back to plans. I shall take it in stride.
---
Book Read: Chasing Serenity
Author: Kristen Ashley
2021 Book Count: 43
---
The first time Chloe Pierce and Judge Oakley meet, it does not go well. They stand in a shoe aisle and argue. Their next meeting, pretty much the same, but in a different location. On the outside, they seem like opposites, but that doesn't matter in the least. In both meetings, each finds themselves spilling secrets to the other.
Judge likes a challenge and if there was ever a challenge, it was Chloe Pierce. She was trained to look after her family from someone who did just that. But that person has left her and Chloe is lost, not that she'd admit it to anyone. Judge is willing to put in the work and take Chloe's back at every turn. Chloe is skeptical at first. Getting together is not easy.
Chloe and Judge will face their challenges, both together and separately. But together, they might see the other side.
---
I have been patiently waiting for this book. Now, after I've finished reading it, I'm back to patiently waiting for the next one, Taking the Leap. I've said it before and I'll say it again (many times)… I really enjoy Kristen Ashley's books.
Chasing Serenity is the newest book in the River Rain series, which Ashley started during the pandemic. She picked it back up for Chasing Serenity. I participated in her surveys and polls on Facebook; I read all the sneak peaks. I was pumped when it finally came out.
Long story short, like most other Kristen Ashley books, I loved this one. Judge and Chloe's story was great. I liked that it was told from both of their perspectives. In my head, Judge was a Ryan Reynolds look alike. He had depth, charm and was flat out amazing. He matched Chloe bit by bit. Chloe was independent, fierce, diva-ish, and I could see her being a judge on Project Runway. She has always been the backbone of her family and it showed throughout the book. I want to be her friend. Seeing the story from both perspectives gave this book a great vibe.
Kristen Ashley also has great messages in this one (as she does in other books as well). There is a great scene between Chloe and a customer that, in my opinion, was big. It had a lot of meaning and took a stance without being pushy or preachy. This happened more than one time during the book.
There is a prequel to this story, and that's After the Climb. It tells the story of Chloe's mom, Genny, and Duncan. That story gives some background for Chasing Serenity and introduces you to most of the characters. I'd highly recommend reading After the Climb as well, particularly the special edition that came out in July 2021.
Chasing Serenity is a solid start to a continuing series and sets up future stories well. It is full of drama, family, and heartwarming scenes. Most importantly, it has a lot of good feels.
---
Next Read: Seven Days in June by Tia Williams
---