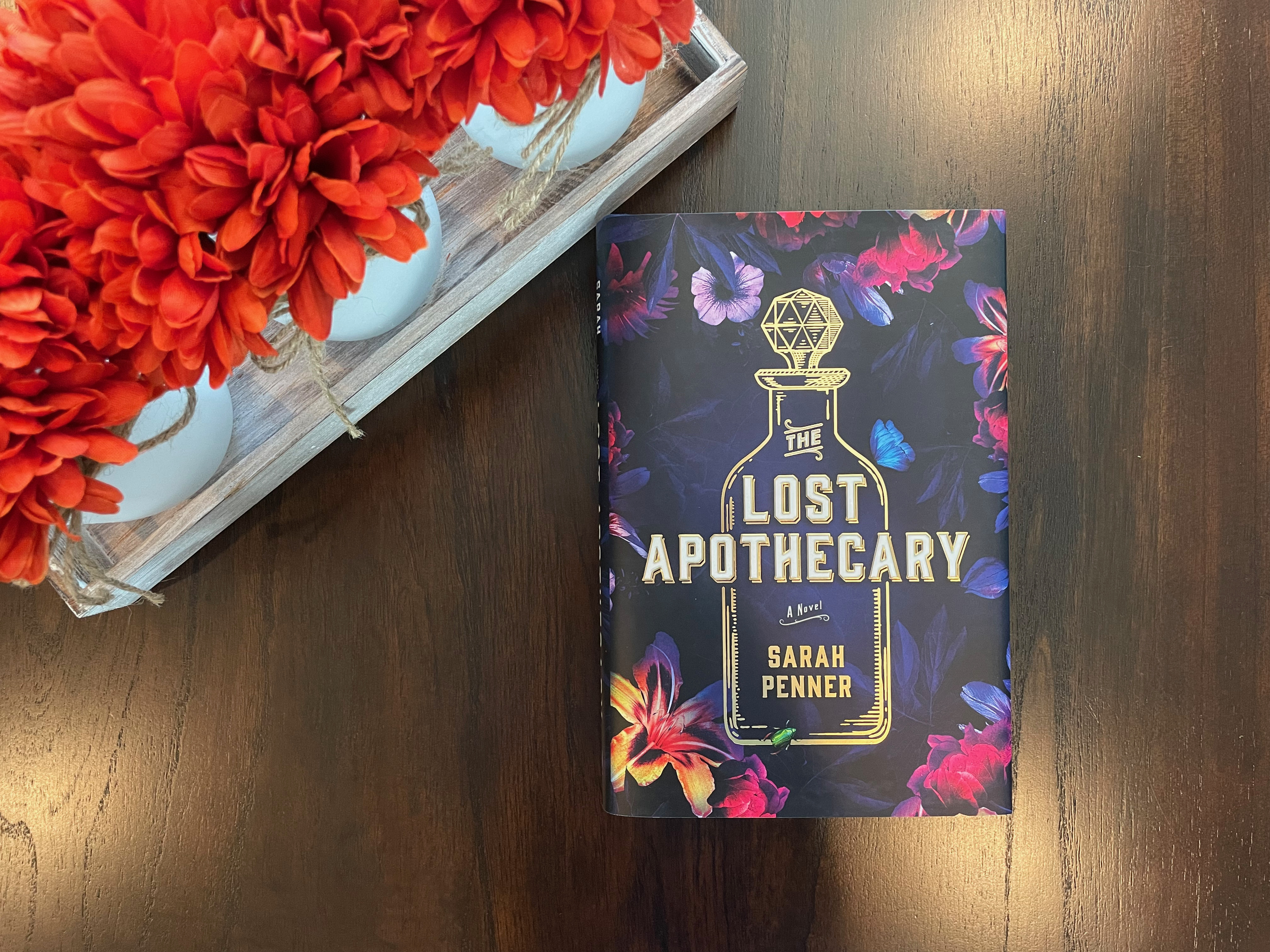 I'm usually behind on the TV shows everyone else is binging, with the exception of Bridgerton. For years, I have been saying I was going to watch Schitt's Creek. I slowly watched the first and second season, then I couldn't stop watching the third. I think I watched 7 episodes in 2 days. In the middle of reading The Lost Apothecary, I made it to the opening of Rose Apothecary on the show. I found it funny that in a matter of days, I was hit with a single word that I barely can pronounce.
---
Book Read: The Lost Apothecary
Author: Sarah Penner
2021 Book Count: 37
---
In 1791, a secret apothecary shop caters to women, just as it has for the generations before. But this service is different from those of generations before. Across the city, women whisper of the secret shop, where Nella, the shop owner, disguises poisons to be used against men. It's a path she never thought she'd be on, but one encounter in Nella's life brought her to this point. Nina has rules that must be followed; the poison is for men and men alone. It is not to be used on a woman.
One day, she meets a twelve year old, Eliza, sent to Nina by her mistress. They strike up an unusual friendship. One mistake by Eliza causes a disastrous string of events that will remain unsolved for centuries.
In present-day, Caroline Parcewall is spending her tenth anniversary trip alone and finds a mysterious bottle near the river Thames. The mysterious bottle and label sends Caroline on a path of discovery. She finds a clue to the unsolved mystery involving an apothecary that is two hundred years old. Caroline will find herself rediscovering not only a passion she forgot she had, but who she can be if she decides to follow her own path.
---
I purchased this book in April, when at Barnes & Noble and the cover caught my eye. It was my birthday and I decided to treat myself. This one sounded appealing, even though it isn't my typical read. It worked out well.
I found The Lost Apothecary to be mysterious, different and intriguing. I couldn't stop reading; I had to know the outcome as soon as possible. Penner's switch between the present and 1791 was smooth. I never felt like the switching was wrongly timed. Sometimes, it would be every other chapter; others, Penner would leave readers in 1791 with Nina and Eliza for two chapters before switching back to Caroline. It was well done.
The Lost Apothecary left you guessing on the mystery of Nina and Eliza. Readers are able to solve the mystery alongside Caroline. I found myself guessing on how it would end and I was one hundred percent happy with the ending.
The one downfall of this book is that the dialogue from the 1700s seems to be the exact same as that of today, with only a few small changes. That part didn't seem to match up at all. I decided early on to just ignore that part and enjoy the story.
Overall, The Lost Apothecary is an intriguing novel that brings together women across centuries. It has suspense, an unsolved mystery and a whole lot of revenge.
---
Next Read: One Last Stop by Casey McQuiston
---