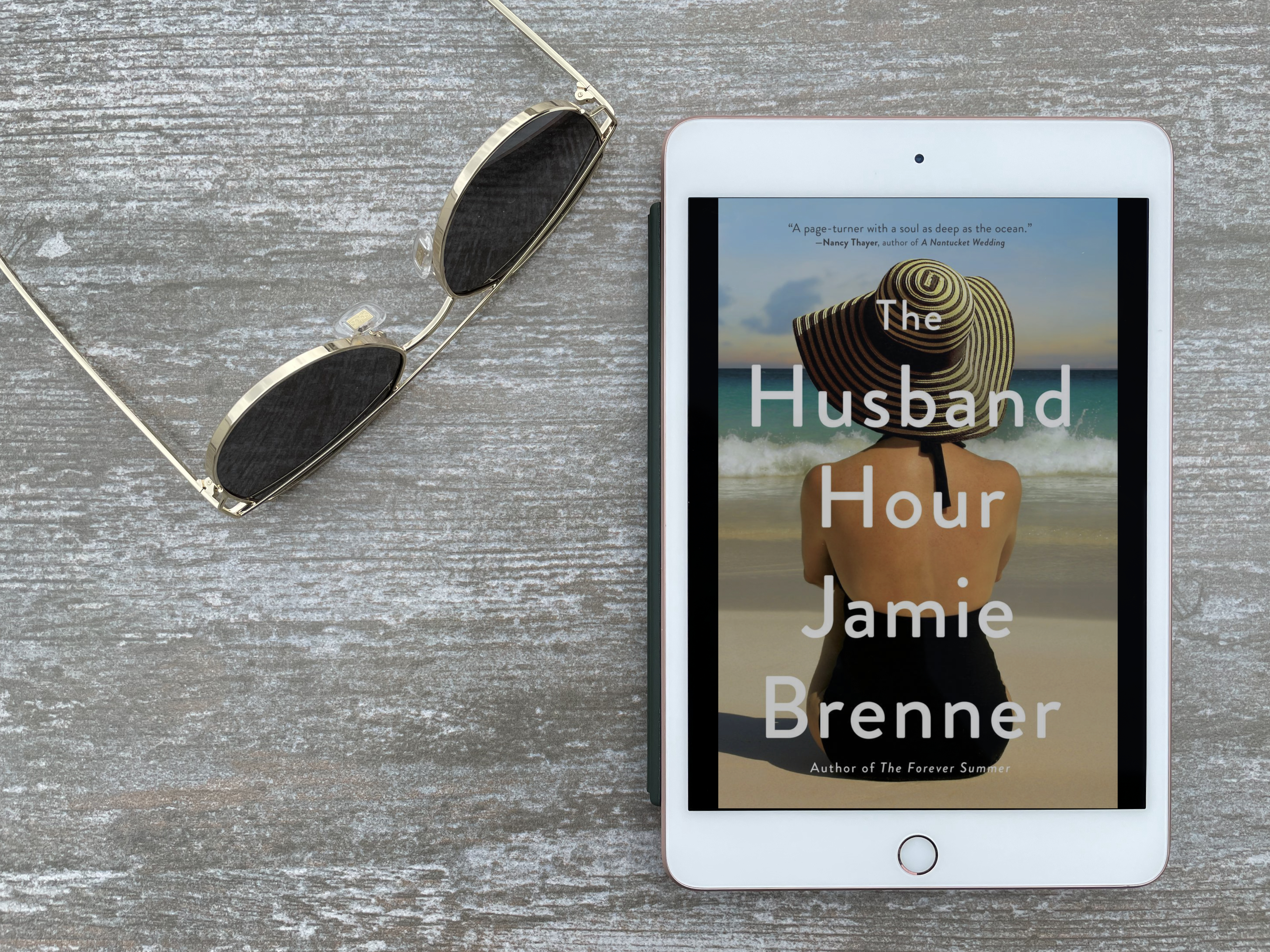 I swear I add at least one book to my "To Be Read" list each week. Some weeks, it's more depending on what is released. A while back, I added The Husband Hour. I figured I'd get around to it at some point. Then Meghan, my sister, asked if I had read any of Jamie Brenner's books and said that she liked this one. I then moved it up on the list and read it within 4 days. No sooner did I read it, then another book (or two… or five) took its spot on the TBR list.
---
Book Read: The Husband Hour Author: Jamie Brenner
2021 Book Count: 34
---
To the world, Rory Kincaid is a hero. He left his NHL spot to enlist in the U.S Army, where he was killed in combat. To Lauren Adelman, Rory is her high school sweetheart, the love of her life. When he leaves her widowed at a young age, Lauren retreats to her family's beach house, hidden from the public eye.
For years, Lauren finds peace and solitude. Until the summer when her mother and sister come to stay at the house as well. Lauren and her sister haven't gotten along for years; her parents are dealing with financial issues. On top of that, Matt Brio is making a documentary about Rory.
Matt finally tracks down Lauren and persuades her to give him just one hour to talk about Rory. That one hour becomes a summer of surprises and revelations that change everything Lauren thought she knew. Not only will it change Lauren's look of the past, but it will help shape her future.
---
This is the first of Jamie Brenner's books I have read. It was a great one to start with; I really enjoyed it. This book seemed to have a little of everything. It had family drama, big secrets, jealousy, and forgiveness.
The Husband Hour does have a plot twist. I saw it coming; Meghan did as well. She was right when she said she didn't spot it immediately, but "definitely well before it was revealed." The same happened to me. It'll probably also happen to you. Knowing the big reveal won't stop you from reading. Even with knowing the big secret, I still found The Husband Hour to be a page turner. I wanted to keep reading it to find out the background story of Lauren and Rory's relationship, to see where Matt's life took him, and to see what other weighty topics Brenner would include.
I keep track of how long it takes me to read books. Mostly, because I'm curious, and also because I find it fun to know. This one took me 4 days in total, with one day being a complete wash because of work. The Husband Hour is a page turning, quick read, that will find you picking up your Kindle time and time again. The only thing that would've made this better would be if I was actually at a beach. Instead, I'll just pretend I was.
After I was finished with this one, I put another one of Brenner's books on hold at the library, so I suspect she will pop up here again.
---
Next Read: Malibu Rising by Taylor Jenkins Reid
---