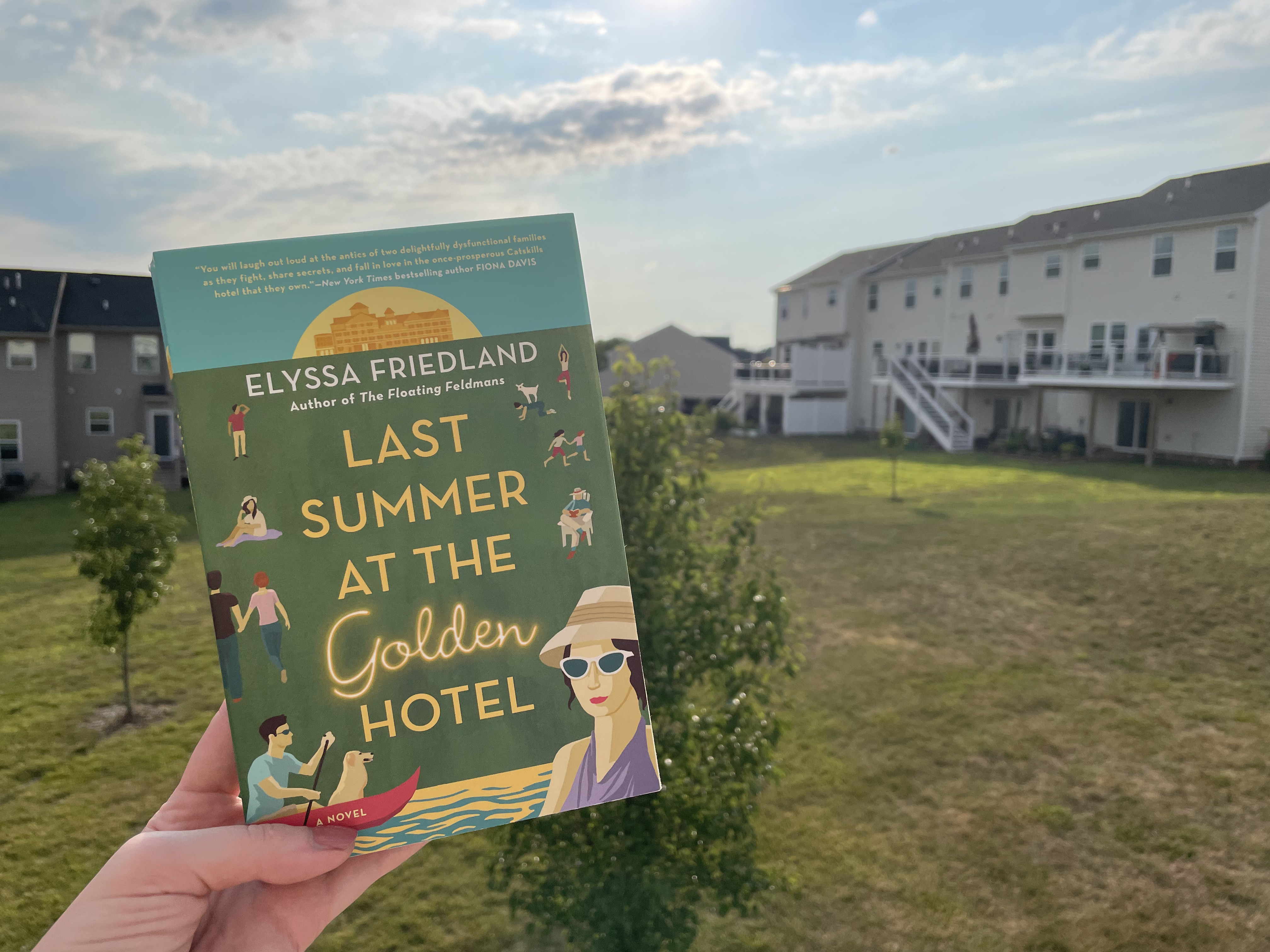 August, is that you? Ugh, it is. Gosh, summer is halfway over. It keeps getting hotter. I still need a tan… I should get on that (after I put on my sunscreen, of course). We've found ourselves out on our deck a lot more this summer. It's been so nice to sit outside, put my feet up, and read a book (or several) until I get too hot (during the day) or too chilly (at night). Given that it's August, it seems fitting that the next book is about summer.
---
Book Read: Last Summer at the Golden Hotel
Author: Elyssa Friedland
2021 Book Count: 33
---
For sixty plus years, the Goldman and Weingold families have owned and operated The Golden Hotel, which was the place to be in the Catskills during its heyday. Together, the families were business partners, and their patriarchs were best friends.
But times have changed. The Catskills are no longer the place to be; one patriarch has passed; the Goldmans and Weingolds don't get along like they used to; the younger generation is speaking up. Then, an offer to buy the hotel is received, and the three generations of the Goldmans and Weingolds must gather to make the ultimate decision - will this be the last summer at the Golden Hotel?
Over the course of a week and the months that follow, there will be drama within families, drama across families, secrets unveiled from all generations, and tradition will clash with the millennial. All will take place at the Golden Hotel, where the future is a complete unknown.
---
When I pictured the Golden Hotel in its prime, I pictured "nobody puts Baby in the corner." It helps that Friedland mentions Dirty Dancing in the book. They do both take place in the Catskills. But I will say picturing the movie helped with the visuals. Now I'm singing "Cause I've had the time of my life, and I owe it all to youuuuuu (beat drop)" to myself. Good work, Emily.
In 2019, I read The Floating Feldmans by Friedland, and it quickly became one of my favorite books of the year. It was quirky; it was dramatic; it was funny. Last Summer at the Golden Hotel was no different.
I loved it. I was so hoping I would and am glad Friedland didn't let me down.
Told from the perspective of various family members (I honestly think only one character didn't get a chapter from their perspective), Last Summer at the Golden Hotel leaves nothing out. Readers will feel like they are right there in the Catskills, watching this all go down and not missing a beat. Each character's perspective held its own and not once did I feel like I couldn't follow the plot. I couldn't even name a single character I disliked. I liked them all.
I also loved that Friedland put a family tree at the beginning of the book. Until I got all the characters straight, I turned back to it to figure out whose child was whose.
Last Summer at the Golden Hotel is an entertaining, laugh-out-loud, satisfying, still believable, dramedy. It is definitely a contender for one of my favorite reads of 2021. It could be one of yours too.
---
Next Read: The Husband Hour by Jamie Brenner
---