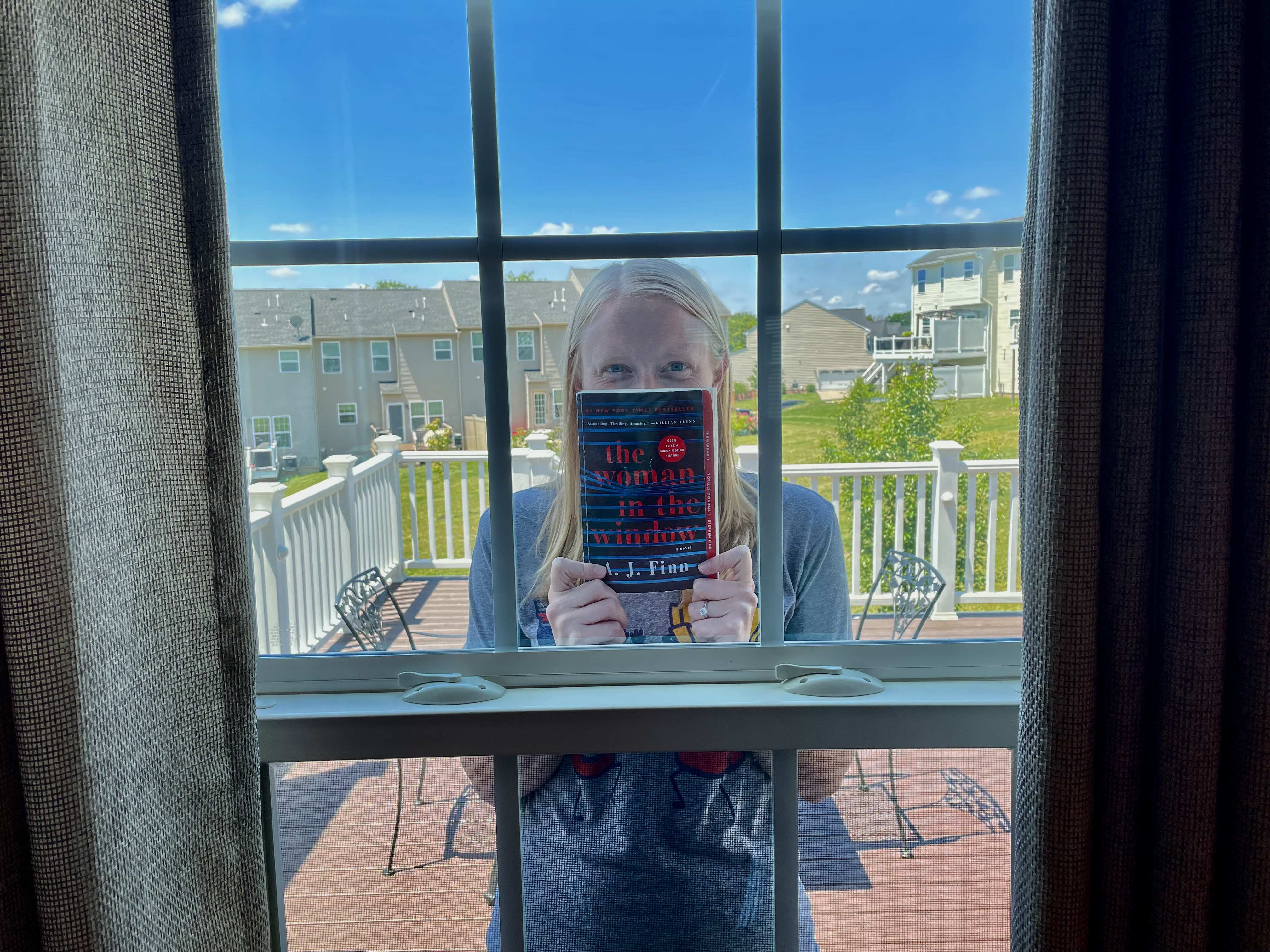 As I am sitting here trying to think of how to open this blog, I am listening to the In the Heights film soundtrack. My mom came over this weekend and we watched it on HBO Max. I know that Another Year of Books is a blog about what books you should (and shouldn't) read, but I feel the need to plug the movie here. We LOVED it. I thought it was amazing. I plan on watching it many more times before it leaves HBO Max on July 11. I probably will listen to the soundtrack all week (which is exactly what I did both when I saw Hamilton in Pittsburgh and when we watched the movie). You should do the same.
---
Book Read: The Woman in the Window
Author: A.J Finn
2021 Book Count: 25
---
Anna Fox has been unable to venture outside of her house for the past 10 months. She's a recluse, who spends her days watching old movies, drinking, taking her prescriptions, talking to her husband and daughter, and spying on her neighbors. Anna sees everything from affairs, people going to work, kids coming from school, and everything else that happens on her block.
The Russells move into the house across the park. Mr. Russell, his wife, and teenage son, Ethan. Then one night, Anna is watching through her windows when she witnesses something she shouldn't, and definitely wasn't meant to see.
Given Anna's history and prescriptions, no one believes her. She starts to not believe it herself. What was real? What's fake? Who is who they say they are? Anna is trying to find out.
---
I expected to like this one. Then, I read 50 pages and told Matt I hated it. I wanted to give up, but I figured I'd read the book, write about it, then put it into my donation pile for next year's book sale. The donation pile is still where this one is going.
I hit a point in the book where I couldn't put it down because I wanted to see how it ended, plus I just can't not finish a book. But I never changed my mind about not liking it. I get why others do - it has suspense, it has twists and turns, and it has hype. It's a best seller… I don't get why. I kind of see why they made it into a movie, but I don't plan on watching that either. I'll gladly skip it. I still, a week after finishing this book, can't figure out the hype.
The Woman in the Window was choppy. I felt like I was being pulled in thirteen different directions before I got to the end. It also felt so long; like I would never see the end of it. I gladly welcomed the last page. Looking back, I can see how the outcome was predictable. While reading, I couldn't exactly figure it out, although I did figure out one part of the story and told Matt about it when I was reading those first 50 pages. When I read a thriller, which I rarely do, I want to be surprised the entire time. That just didn't happen with The Woman in the Window.
Overall, I'm glad I just picked up The Woman in the Window at the book sale last year, so it probably cost me a dollar. I honestly don't think it is worth more than that. Do yourself a favor - spend two hours and 20 minutes watching In the Heights and skip The Woman in the Window.
---
Next Read: TBD… I've finished a new book and almost completed another since I starting writing this post. I'm just not sure what book I want to talk about next!
---