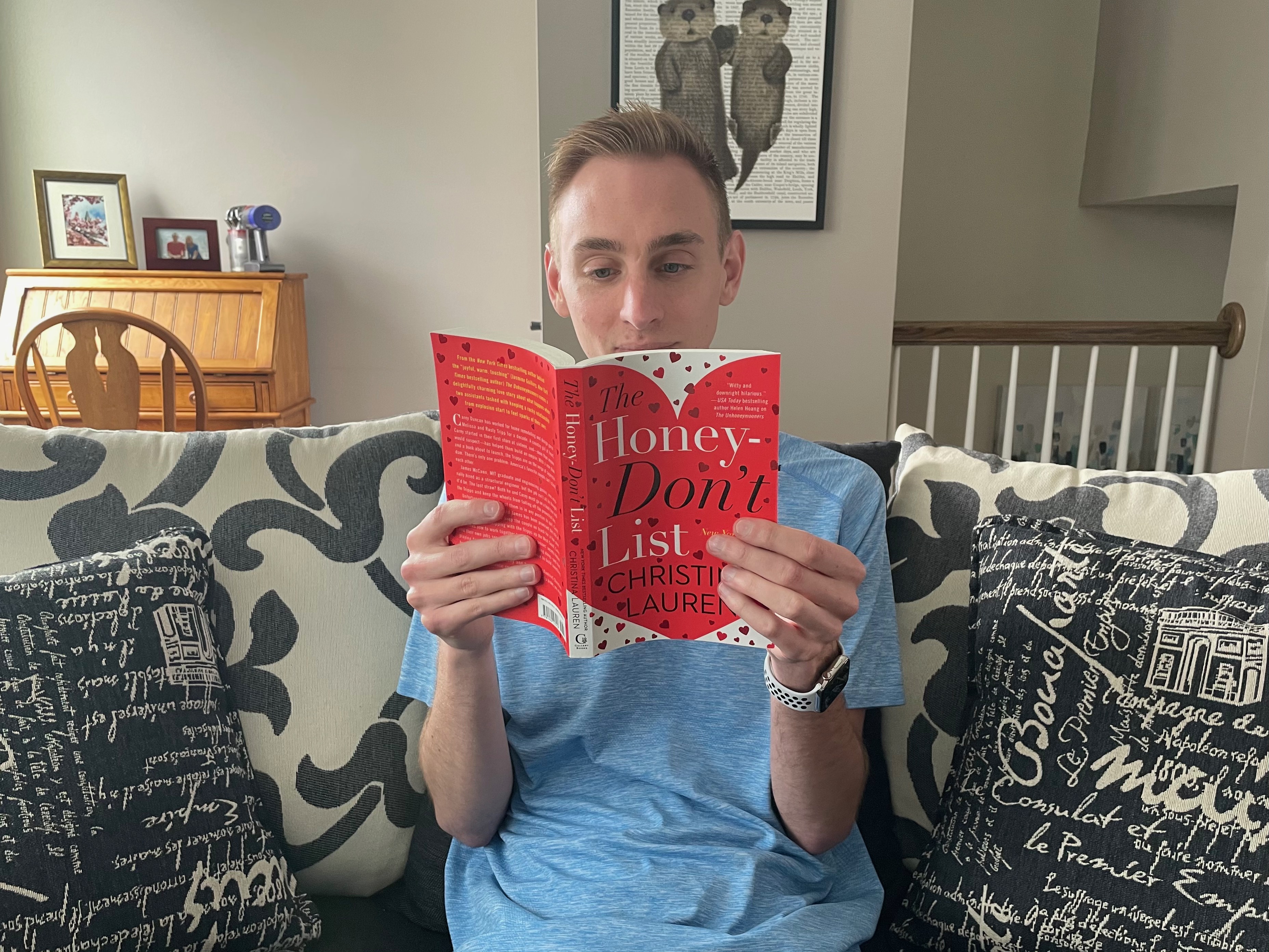 I commented to Matt recently that I have been saying I was going to watch a handful of shows for the past year, and despite having all this time at home, I haven't. I don't know if I should be proud for not watching too much TV or disappointed that I'm missing out on some good shows. But, I know that when I do have time to watch an episode or two, I'd rather be reading. That way, I can picture it all in my head, rather than on a screen. It's a great hobby to have.
---
Book Read: The Honey Don't List
Author: Christina Lauren
2021 Book Count: 15
---
Carey Duncan started working for Melissa and Rusty Tripp at sixteen, long before the Tripps became a home remodeling power couple. She has helped the Tripp's build their empire in more ways than the public, or anyone close to her, knows. Carey sticks around because this is what she knows, and she needs the health insurance. She doesn't see a way out.
Carey has put up with the Tripps' antics for a long time; James McCann is new to the party. Brought in as a structural engineer, he has become a pseudo-assistant to Rusty. It's not what he signed up for, that's for sure; but like Carey, James is not in the position to quit.
When he and Carey are sent on a book tour to keep the Tripps in line after a public, unflattering incident, over the course of a short period of time, feelings will be revealed, secrets will be spilled and life may never be the same for everyone involved.
---
I've enjoyed a few of Christina Lauren's other books. I liked The Unhoneymooners, and more recently, In a Holidaze. I added The Honey Don't List to my "to read" list since it came out in 2020, thinking when I got around to it, I'd probably enjoy it like I did the others. Last summer, I found a copy at the annual library book sale and purchased it. The book will be returning to the library book sale this year as it is currently in my donate pile.
It's not that I hate this book; I didn't. But I also don't like it, pretty much at all. The story was bland. The humor wasn't there like it has been in Lauren's other books. The characters were all unlikeable. I couldn't even get myself to like or feel that bad for Carey or James. They dug their own graves; they lacked chemistry. Melissa and Rusty Tripp were truly terrible people. They treated others like absolute crap. I wanted to smack them the entire book. I couldn't even get myself to write a detailed recap of the book above because I don't care to.
I don't tend to give up on books. I can actually name the last book I started and disliked so much, I put it down (I'm talking about you, The Casual Vacancy by JK Rowling). If I did give up, I would have on The Honey Don't List. I powered through because that's just what I do, but maybe I can save your time.
My suggestion, skip this book. Read The Unhoneymooners or In a Holidaze instead. They will give you a better feel for Lauren's books. I did see that Lauren has a new book coming out in May. The synopsis sounds intriguing. Even despite the let down that was The Honey Don't List, I plan on reading The Soulmate Equation at some point. I keep telling myself it has to be better than this last read and it's worth giving Christina Lauren another chance.
---
Next Read: A Promised Land by Barack Obama*
*Please be patient as it is 701 pages, and as of this, I haven't yet made it to page 300.
---