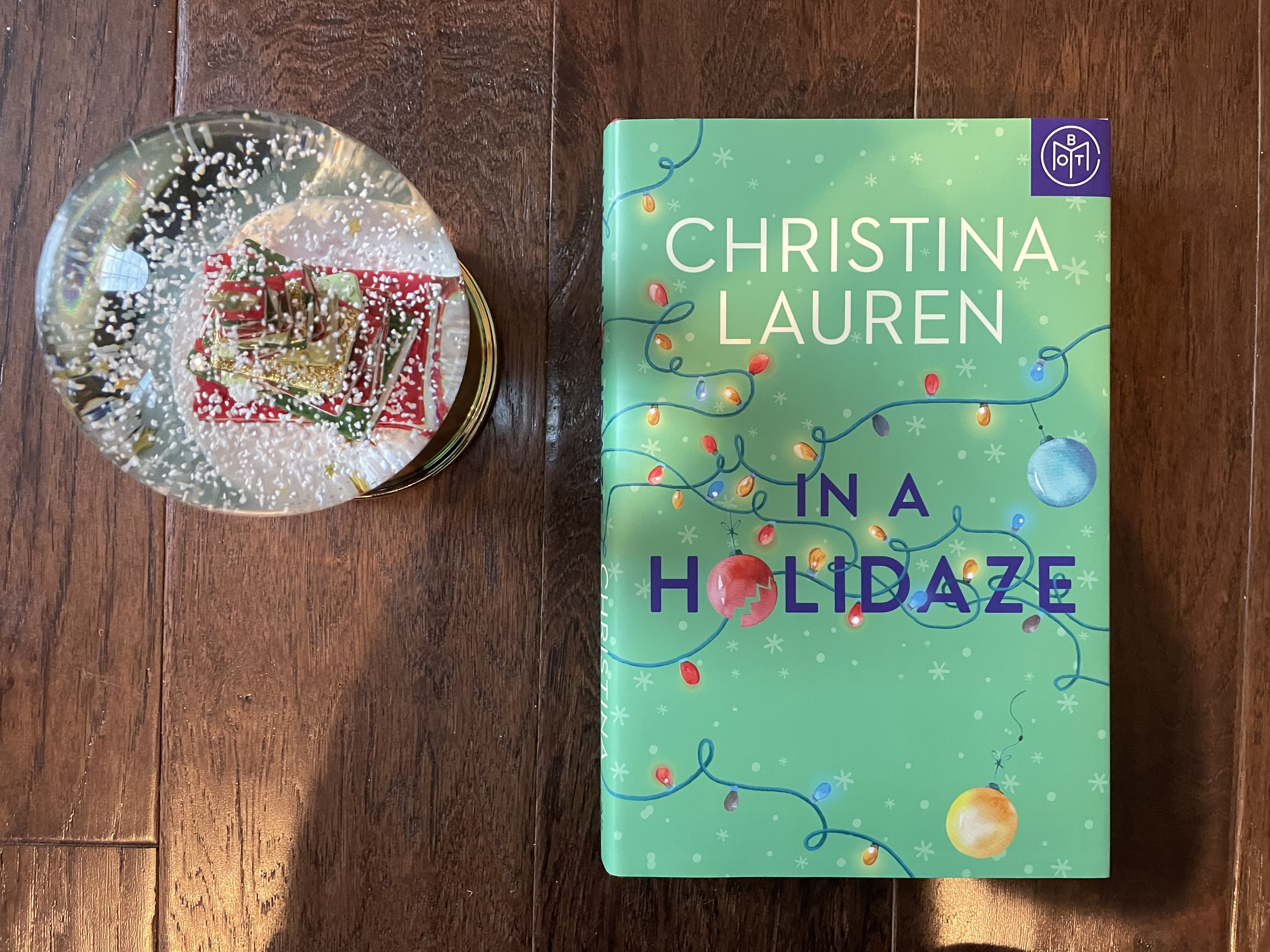 Holiday reads should never be limited to the holiday season, which is why in January, I picked up In a Holidaze, which was on loan to me from my sister. Maybe it was in an effort to hit up the bookshelf again, or it was because I was feeling nostalgic after taking down our Christmas tree in mid-January. Either way, it seemed like a wise decision (it did end up being a good decision).
It's also fitting that this post is being published on Groundhog Day.
---
Book Read: In a Holidaze
Author: Christina Lauren
2021 Book Count: 3
---
Every year, Maelyn Jones joins her immediate family and close family friends at a cabin for Christmas. It's tradition and Maelyn loves tradition. This year, however, Maelyn has made a huge mistake. One that she isn't sure how to deal with.
When the week is over, as her family drives away, she sends a prayer to the universe, asking it to show her what will make her happy. Then, BAM. When she awakens, she's back on the airplane headed for Utah, starting the week over again. Then, BAM. Maelyn is back on the plane again. And again.
As the time loop keeps happening after one mishap after another, Maelyn will need to figure out how to make it stop. Then, perhaps, the universe will show her what will make her happy.
Programming Note: this plot description is purposely vague. I don't want to give away too much, because for this one, saying too much will give you way too much information about the plot. It would be easy to do.
---
This book was cute. The premise is absurd obviously, but it's a cute holiday story that has a "Groundhog Day" storyline. It reads quickly, especially at the beginning. I did have a moment or two where things slowed down and I had to push through, but those moments were few and far between. Once I got through those few moments, the story picked back up and I was off reading again.
Usually, I save holiday stories for the holidays - I mean, it just makes sense. Sometimes, though, you need a holiday story on a random day in a cold January. It helps when you are trying to clear out the books on your bookshelf, even if that book is on loan. In a Holidaze is a feel-good story that can be read at any time during the year. The story is witty, humorous, and happy; just what a good holiday story needs. I'm glad I didn't make myself wait until December to read it.
After reading it, I can't help but wonder when In a Holidaze will be made into a Hallmark-esque movie. I'll definitely watch it when it does.
---
Next Read: Nine Women, One Dress by Jane L. Rosen
---