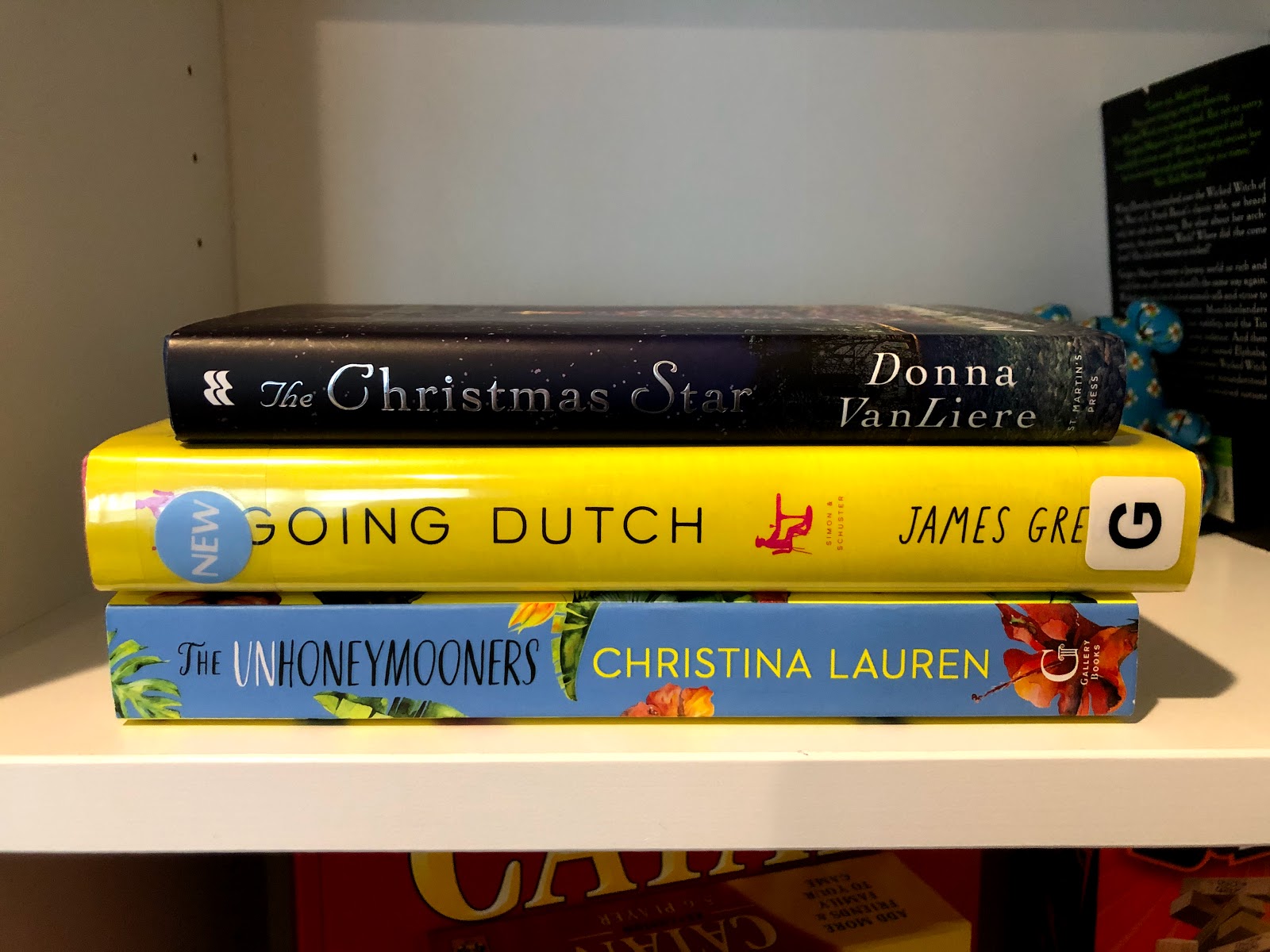 On December 31, 2019, at 12:04 PM, I sent my sister this text:
It was the last day of the year. Since December 25, I had read three books (and wrote 0 posts). On Christmas Eve, when asked if I was going to read all 52, I said no. I didn't anticipate reading three books in 6 days. It helped that Matt has been sick and we didn't leave the house much, and that the three books kept my attention. If the books hadn't, we would be having a different conversation. For this last read, I read 317 pages in one day. I barely moved from the couch. It was great!
So this is it… Number 52 of 2019. I didn't have any hope of finishing for awhile there, but I did it. So did you - because some of you have read all 52 posts. You all are the real MVPs. Thanks for sticking with me!
---
Book Read: The Unhoneymooners
Author: Christina Lauren
Number of Books Read, 2019 Edition: 52!!!!
---
Olive Torres has always been the unlucky twin. Her sister Ami wins almost every contest she enters, including those for her wedding. She wins so much that it is almost free. But when everyone at the wedding comes down with food poisoning except Olive and best man/brother of the groom, Ethan Thomas, Olive's luck seems to be changing. 
Why? Well, someone has to go on the paid for honeymoon (that Ami won), so why not her identical twin and the groom's brother? Two people who have never gotten along. It should go well.
Ten days in Hawaii might be all it takes to turn these nemesis's to friends, and maybe something more. Together, they will deal with an ex-girlfriend who is also vacationing, sea sickness, a run in with a new boss, all while pretending to be happy newlyweds.
Add in secrets revealed (quite a few of them), a little flirtation, a few too many Mai Tais and a lot of friendly banter, and you've got The Unhoneymooners. 
---
I actually own this book. I bought it at Barnes and Noble when it was on sale one day. It intrigued me, so I figured, in the words of Donna and Tom of Parks & Rec, "Treat yo' self!" So I did. It was a great decision. (Going to the library is also a good decision.)
I don't know what else to say except I loved this book. Even though I probably should have found it corny, I loved it. I liked the humor and chemistry between Olive and Ethan; I liked the odd situations they found themselves in; I liked the text messages between Olive and her family members. I even liked watching people being knocked off their high horse. I liked it all!
This book was the perfect pick for number 52. It made me smile, it made me laugh, it had me rooting for the couple the entire way. Most importantly, it makes me want to go to Hawaii (hint, hint there, Matt). Is this story at all likely? I would think not, but hey, who the heck knows. People probably win free honeymoons all the time. I feel lucky when I win a scratch off (happens about 1 time a year). But it doesn't matter, because this was just a genuinely nice read full of wit and charm. It's a read worth your time. 
I picked it up for the first time on December 30, and by 12:03 PM on December 31, I was already finished. That says something about a book. 
---
Next Read: TBD. When writing this, I hadn't decided what to pick up next. 
Your next read? The 2019 recap of Another Year of Books. Look for it in a few days!