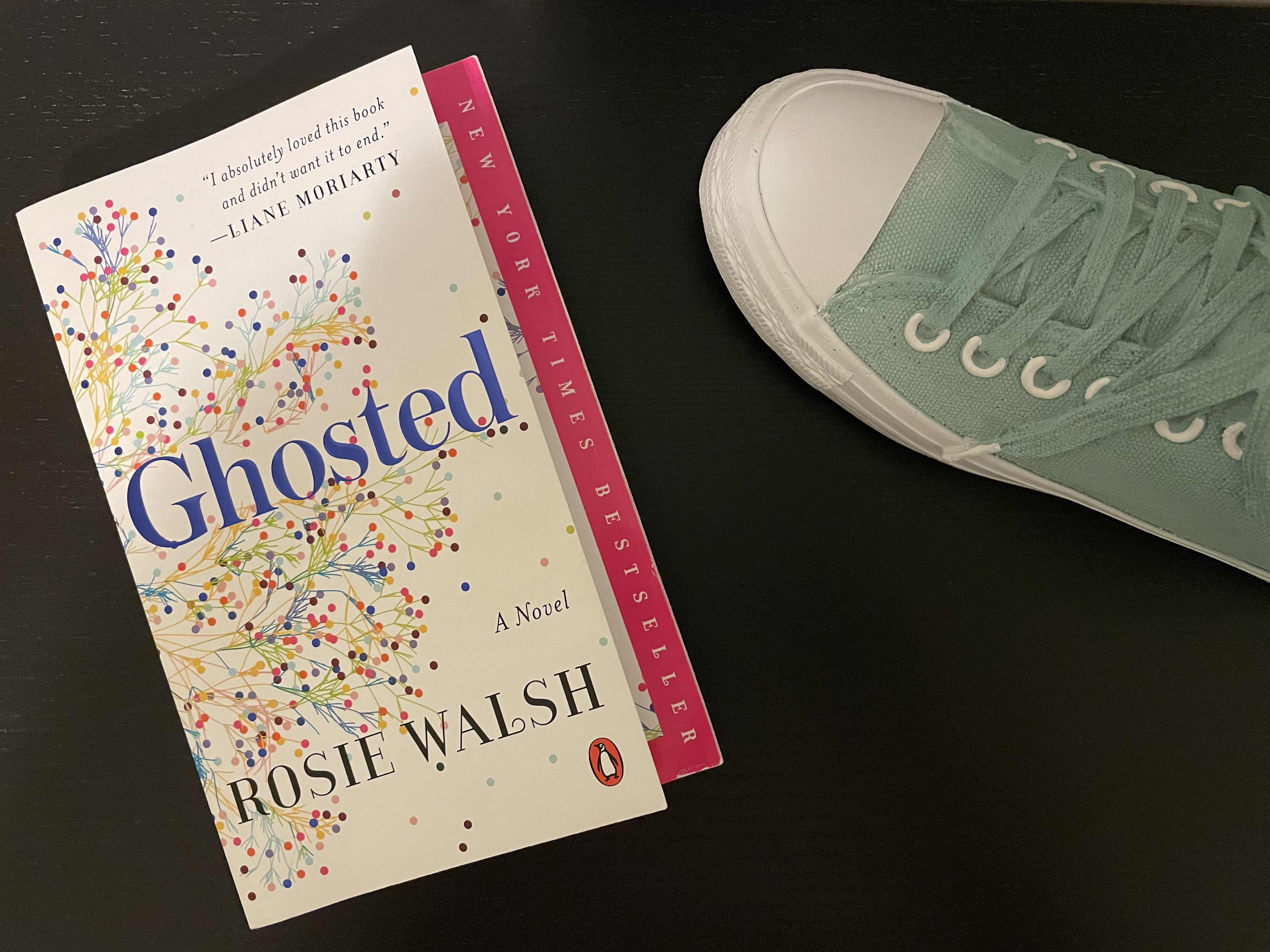 I love a good bookshelf. Whether it's in someone's home or a store or a library, bookshelves are cool. I was lucky that our house came with one. It's been featured in a few pictures on AYOB already. Because I like to show off other items besides books on the shelf, I run out of room often. We ended up buying a small bookshelf for our guest bedroom. It added something to that part of the wall and gave me an extra spot to store books. Just what I need - more space!
I decided to focus on reading some of my unread, bookshelf books this year. This next read came from the Annual Library Book Sale I attend each year.
---
Book Read: Ghosted
Author: Rosie Walsh
2021 Book Count: 2
---
Sarah Mackey meets Eddie David on the anniversary of a day that has forever changed her life. Upon meeting, they instantly connect and both find themselves falling in love. They spend seven days together before Eddie is leaving for vacation; he promises to call her when he arrives at the airport.
Eddie does not call.
Sarah knows something is wrong, even though all of her friends tell her to move on, that she's been ghosted. But Sarah is worried, so she continues to reach out, hoping for a reply. There must be a reason for the mystery. The reason is the truth both of them never shared.
---
Ghosted has a plot twist. I didn't see it coming, which is a good thing. I know from the synopsis that there was going to be one, but I could not figure out what was coming. Usually I can, but it's always a nice surprise when a book surprises me.
While reading, I kept thinking that the whole premise of the book was so unlikely. I know that's the case in most books (including the next read listed below), and usually I can get past it and not think about it. I couldn't stop thinking about it in this one. It's not that I didn't like the book, but it didn't suck me in like I wanted to. This book passed the time, but that's about all it did. I wasn't crazy about it; I also didn't feel like I couldn't put it down. It was a so-so feeling when I finished.
I purchased this book at the annual library book sale. I'm glad I picked it up, but am also glad I didn't spend more money on this one. Ghosted wasn't a bad book. If you like a surprise twist, this one's for you. Other than that, it's a decent read that will just pass the time.
---
Next Read: In a Holidaze by Christina Lauren
---