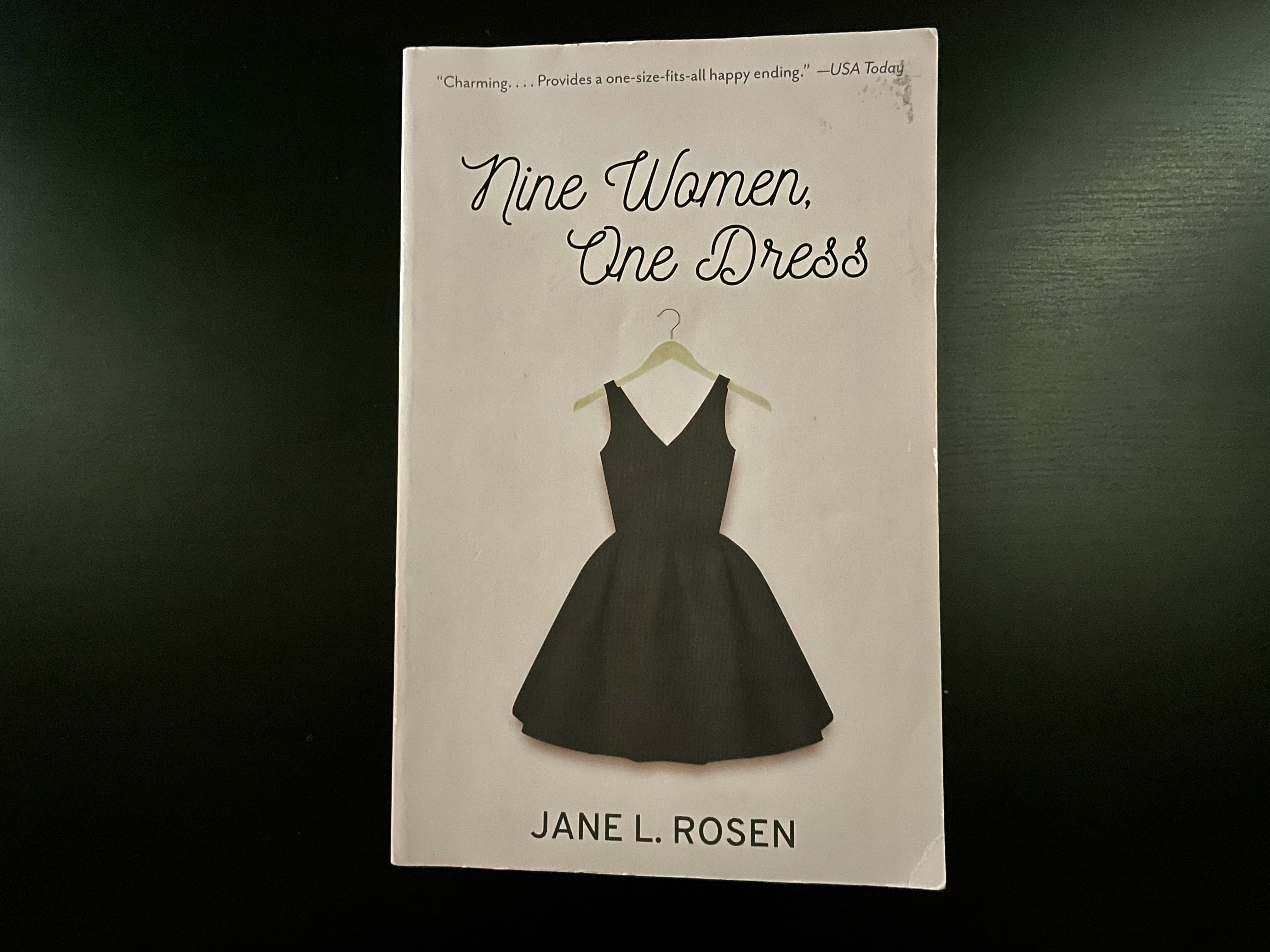 As I write this post, I am struggling to come up with the opening tidbit, which happens sometimes. I could make small talk and talk about the weather (it's winter in Western PA, it sucks), or talk about my plans for the upcoming week (work, reading, celebrating Matt's birthday). But, for some reason, I'm just not feeling it, so we'll just jump right in.
---
Book Read: Nine Women, One Dress
Author: Jane L. Rosen
2021 Book Count: 5
---
Every year, there is that one dress; the "it" dress that everyone wants. For nine women, everything is about to change because of one little black dress.
There's Felicia, who has been in love with her boss for 17 years, and a mix up that leads to a special night. Then, there's a young woman doing it all for the 'Gram and faking how great her life is; Andie is a divorcee turned private investigator, who finds herself on a case that may change her life forever. Another is a diva in way over her head in her play debut.
Told from the point of view of those wearing the dress as well as those interacting with the wearers, Nine Women, One Dress tells the stories of these unrelated women, plus five others, and the "it" dress that connects them all. Mostly though, it tells the stories of nine women, each of whom have their own unique story and a LBD that is woven into it.
---
This book has been on my "to read" list for years; I just never looked for it at the library or anything. Then, last summer, I found it at the annual library book sale, so I put it in my bag and stored it on my shelf for safekeeping. It was finally time to pick it up.
The story is told through multiple people's views. It not only is told from the nine women who wear the one dress, but also features the dressmaker himself, a costume designer, and a few more. Those points of view give more background into the nine women's lives. Whether it is the story of how a boyfriend gave his girlfriend the dress, or how a publicist is handling his client's life.
I anticipated a point where there were too many plot lines, too many points of view, but I never found it while reading. Instead, it seemed as if I was reading a bunch of short stories that had a common denominator. It worked, rather than hindered. Nine Women, One Dress was a quick read. The different plot lines kept things fresh and at the end, nothing was left unsaid. Each story was wrapped up by the end of the book, which is a great thing.
Nine Women, One Dress is a quick, entertaining read with likeable characters and a mix of well-told short stories. It's a book that will bring you an element of fun.
---
Next Read: Group by Christie Tate
---