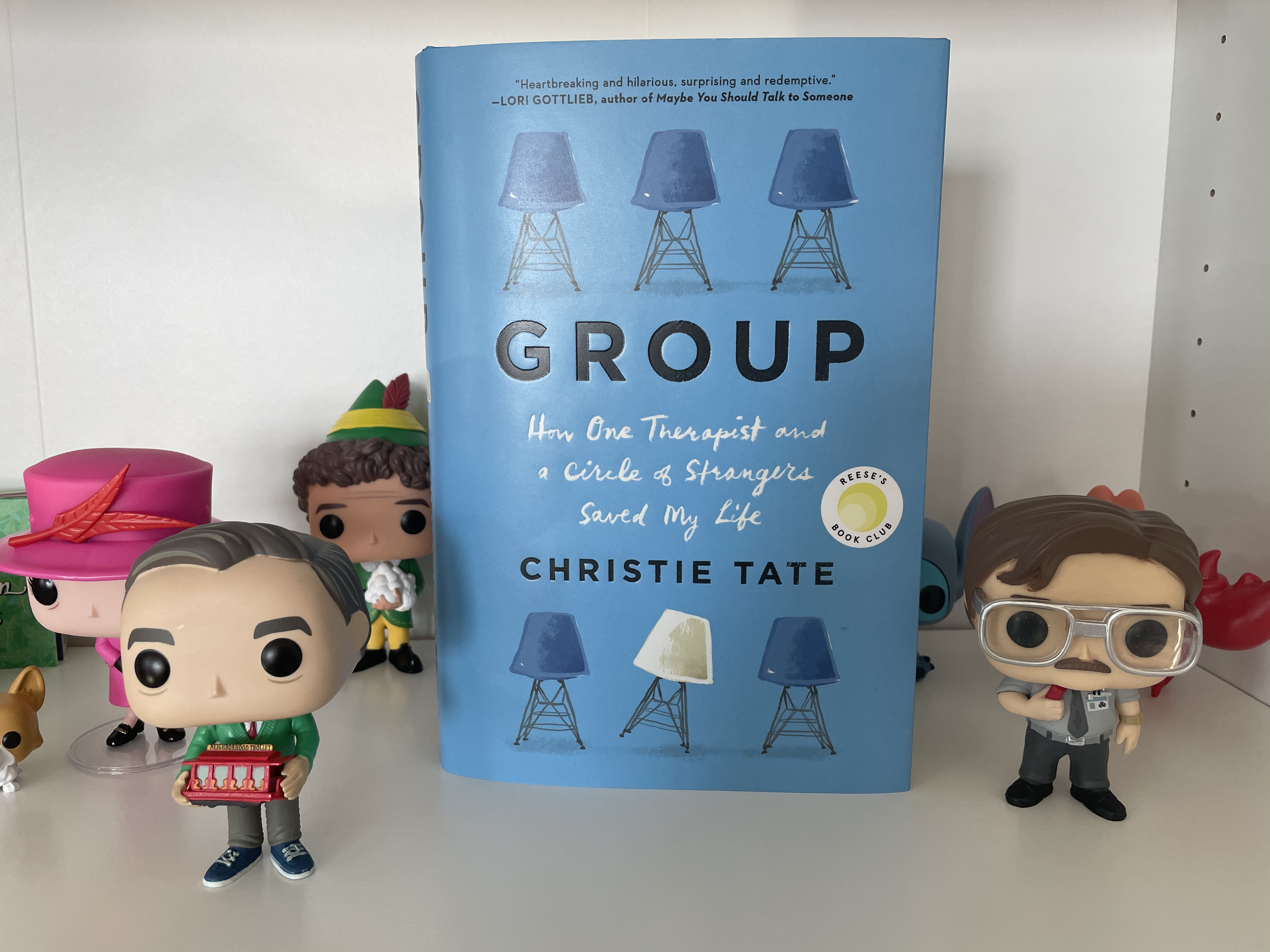 When someone asks me what I want for Christmas or my birthday, I always have a book on standby. Well, usually I have more than one. The same way I always have a lot of books on standby to be read. I try not to read all my new books right away and want to spread them out. This next read marks the second new, Christmas gift, book.
---
Book Read: Group
Author: Christie Tate
2021 Book Count: 7
---
Christie Tate is struggling. Despite throwing herself into law school and being the top of her class, she finds herself driving around Chicago dreading the weekend and fantasizing about ending her life.
A friend recommends that Christie visits a therapist, Dr. Rosen. After meeting with him for the first time, Dr. Rosen promises that he can change Christie's life if she joins a psychotherapy group. But when there, she must be completely honest; there is no holding back within the group. She is hesitant, but then she finds herself opening up.
Throughout the memoir, Christie tells stories of her group sessions as well as her life outside of it. You'll read about prescribed nightly calls to her fellow group members, really bad dates, really good dates, and her relationship with Dr. Rosen.
---
This book had a lot of hype. I heard about Group late last year after it first came out and added it to my "to read" list. Then, I asked for it for Christmas and received a copy. I've been trying to slow my roll on reading all of my new books, but decided it was time to pick up Group after my bestie read it and said it was really good.
I'm happy to report that Group lived up to its hype. I'll admit that it took me awhile to get into it though; I'm not sure if it was the first 120ish pages or if it was because I just didn't sit down to actually read. One Friday night, I picked up the book and cranked out 150 pages without stopping. I couldn't put it down.
At times, Christie Tate annoyed me. It felt like she was whining; she was frustrating; I wanted to shake her when she was throwing a temper tantrum. Other times, I forgot I was even reading a memoir. I kept thinking "is this really her life?" because the things that were happening were funny and absurd to me. My bestie had the same reaction. So that's two votes in favor of this read.
Group was a powerful memoir about the impact of honesty, of a group of strangers who become your friends, and the impact of trusting others and yourself.
---
Next Read: TBD.
---