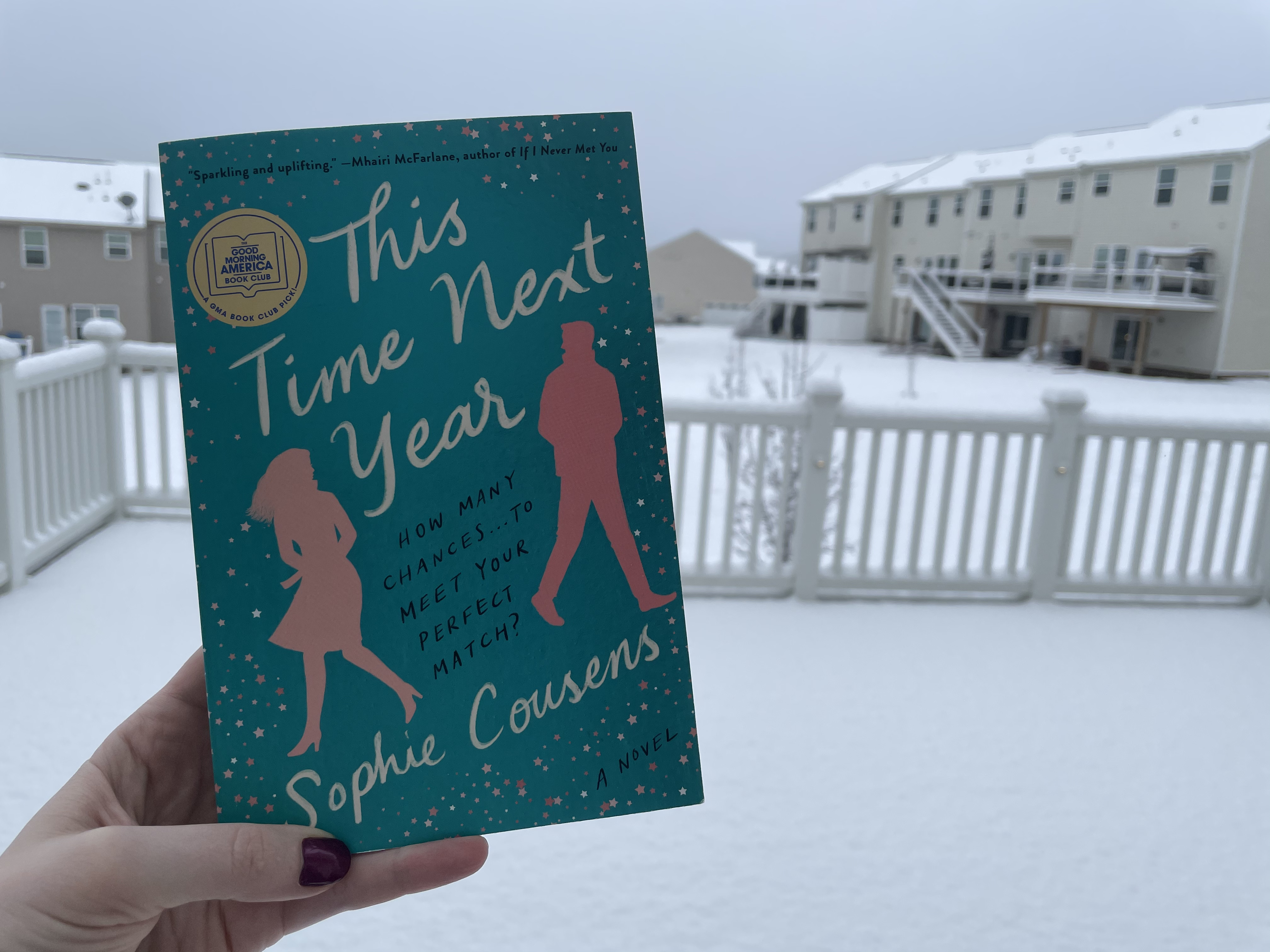 The first AYOB post of 2021 is finally here! I spent some time at the very end of 2020 and the beginning of 2021 reading Harry Potter and the Order of the Phoenix before digging into the first official book of 2021. I decided, after conferring with Matt, that to be counted towards the 2021 read count, the book must be completely finished during 2021. Harry Potter spanned two years, so it won't count towards either read count; however, this next read will.
Without further ado… the first official read of 2021.
---
Book Read: This Time Next Year
Author: Sophie Cousens
2021 Book Count: 1
---
Minnie Cooper (yes, that is her name - she's heard all of the jokes before) has always had bad luck on her birthdays. It's been that way since she was the second baby born after midnight on New Year's Day, 1990. She lost the cash prize to Quinn Hamilton. Not only did Quinn take the prize, but he also was given the name Minnie's mother had picked for Minnie.
On their 30th birthday, Minnie and Quinn unexpectedly meet. Minnie's life seems to be falling apart, while Quinn seems, from the outside, to have everything together. Their lives couldn't seem more different.
Throughout the year, Minnie and Quinn continue to run into each other. Sometimes it's when swimming, when Minnie is delivering pies, or a random meeting at a random spot. Is fate trying to tell them something with all of these run-ins? Could they have a lot more in common than Minnie initially thought? Time will tell.
---
This Time Next Year was a great pick to start off 2021. After I finished reading it, I texted my sister and told her I liked it and it was cute. Because it was cute and as she also has a copy of the book, I needed to tell her.
Yes, it had a predictable ending, but then again, most rom-coms do. The story spans 2020 (no pandemic) and includes flashbacks to New Years' Eves / Days of previous years. The flashbacks give an inside look into coincidental meetings and why Minnie believes her birthday is jinxed. The flashbacks weren't super frequent, which worked well for this book. Too many flashbacks would have hindered the plot. Cousens included the perfect amount, giving readers the background they needed but not overwhelming them with information.
This read moves quickly. The characters are well developed; there are emotional scars each protagonist is working through. Minnie and Quinn are both solid characters and I enjoyed reading about both of their 2020s and past New Years' experiences. The plot never stalls, and the story is enjoyable. In one day alone, I read 200 pages of this 330 page book. Clearly, I couldn't put it down!
If cute rom-coms featuring meet-cutes and likeable characters are your thing (like they are mine), This Time Next Year is a book for you.
---
Next Read: Ghosted by Rosie Walsh
---