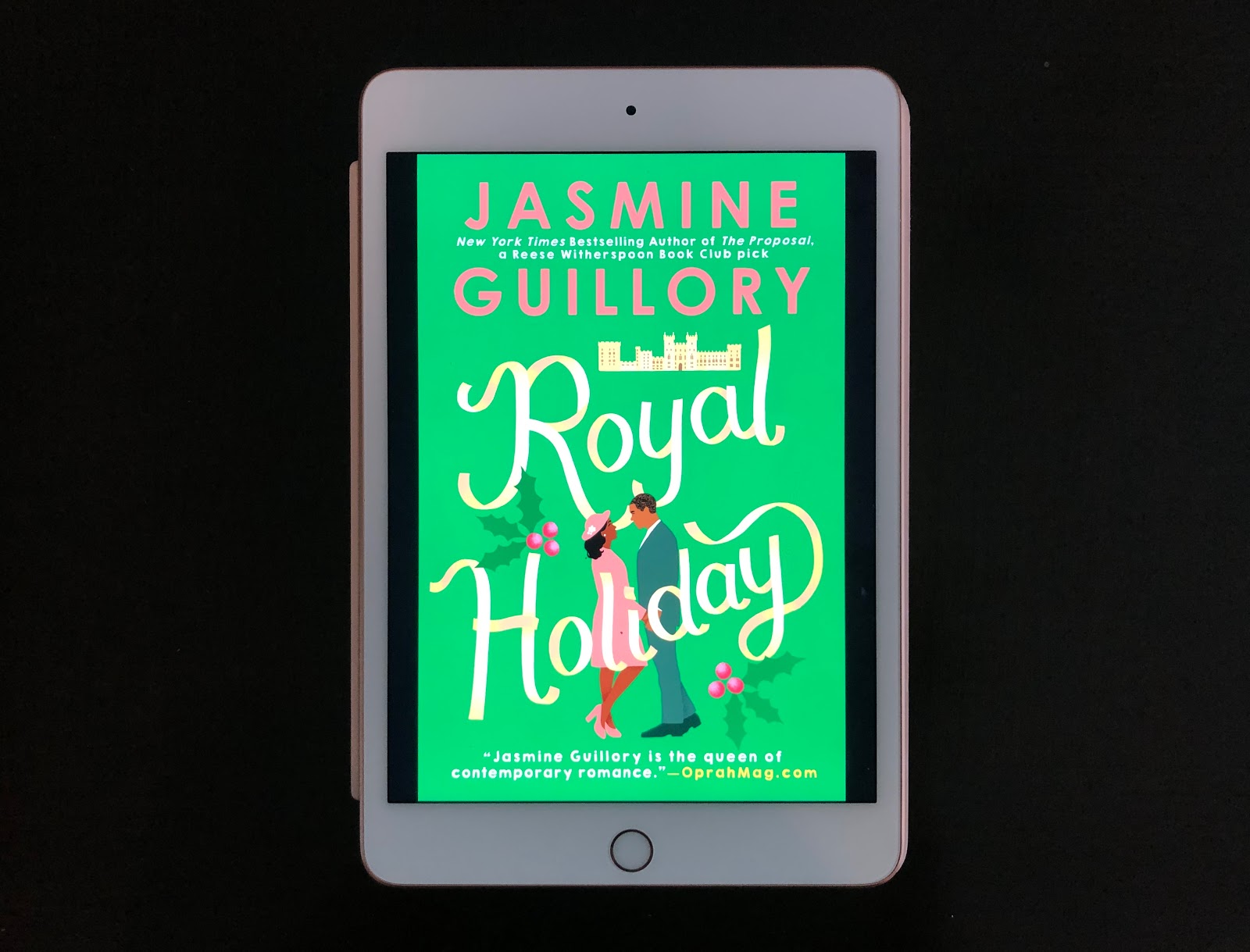 I won't lie. I skipped the third book in this series. Whoops. I honestly didn't mean to, but when I realized I did, I decided to push on and not turn back. Now, I'm not going to, but just a forewarning that this is book number four in the series, not three. If you are looking for three, The Wedding Party is the name.
---
Book Read: Royal Holiday
Author: Jasmine Guillory
2020 Book Count: 11
---
Vivian Forest doesn't take many vacations. In fact, she's only been out of the country one other time. But, when her daughter is going to England over Christmas, to style a duchess, Vivian is invited as well. After some convincing (on a side note - if anyone offers to take you to England for Christmas, don't hesitate, just go), she and her daughter are off on a transatlantic trip that is sure to be a Christmas to remember.
Upon arrival, Vivian is in awe over the food, the house, and the atmosphere. She expected to spend the week relaxing, site seeing and reading. Vivian didn't expect to meet Malcolm Hudson, the personal secretary to the queen, and be completely smitten with him so quickly. Malcolm feels the same about Vivian. He finds himself staying at work for Christmas Eve, and inviting Vivian to anything he can think of, including a few extra days in London with him.
As they spend more and more time together, over a week and a half, their romance deepens. But, in the back of each's mind, is the reminder that Los Angeles and London are pretty far away.
There is a risk that a holiday romance may not see New Year's Day. Will their new romance see the new year? Could it survive the distance? Does Vivian ever meet the queen? Read the book to find out.
---
I'll admit. I liked both The Wedding Date and The Proposal much more than I liked Royal Wedding. I read it pretty quickly as it was a relatively easy read, but at times, it dragged on and on. Other times, like when Vivian and Malcolm are in London, the book picked up the pace and kept my attention more. It's never good when it takes over half the book to get to that point.
Royal Holiday passed the time for a few days. It's a romantic read, similar to Guillory's other novels. It's pretty predictable if you read any of her other books. I'm sure I'll read the last book in the series when it comes out, but I am hoping I like it more than I liked this one. One good part - this one had a really nice cover. It really caught my eye in the store the first time I saw it. It also looks good on an i-Pad.
You get what you paid for, I guess. I borrowed this one as an e-book from the library, so no harm, no foul!
---
Next Read: We Were the Lucky Ones by Georgia Hunter
---