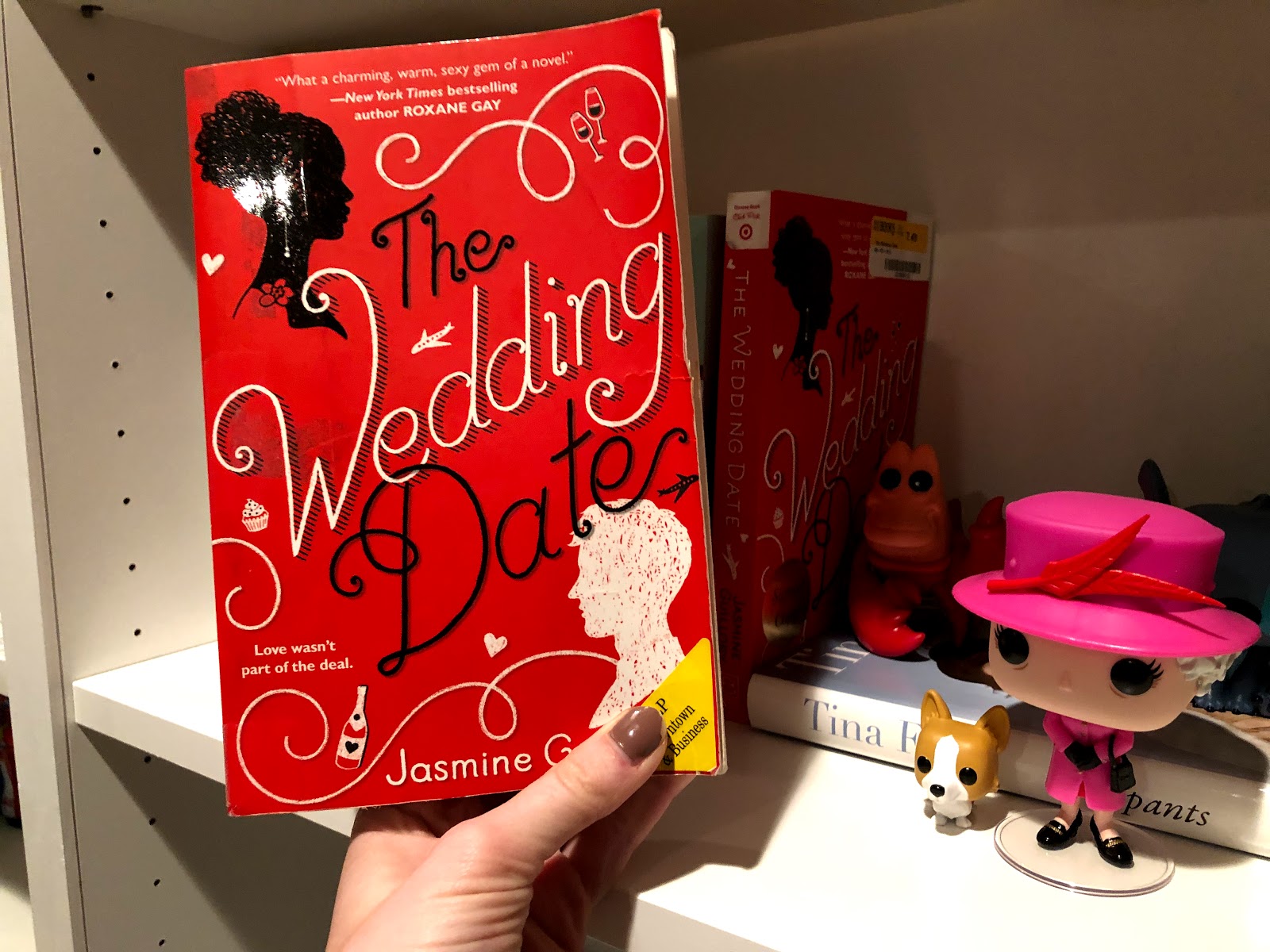 I saw this book at Target once, and added it to my list to read. Target is great for this by the way - gives you an excuse to go pick up a few items you need. I then forgot I saw it at Half Price Books, bought it, and put it on my bookshelf…I then borrowed it from the library and read that copy.
It took me until 5 days after I finished this book (and another) to realize what I had done. I figure, at least I read it.
---
Book Read: The Wedding Date
Author: Jasmine Guillory
Number of Books Read: 46
---
Alexa Monroe is stuck in an elevator, with the handsome Dr. Drew Miller. Drew is in town for his ex's wedding, and finds himself dateless at the last minute. They hit it off, and next thing you know, Alexa is agreeing to be Drew's date for the weekend.
The wedding goes well, and the chemistry is there. So Drew makes a move and invites Alexa to visit for the weekend. And so begins the long distance relationship of a doctor and assistant to the mayor.
Both Drew and Alexa have their baggage - Drew is a serial dater and Alexa can't shake her guilt from years ago. But they both decide to give it a try, and see where a simple wedding date will lead.
Add a best friend who won't take any crap, a million and one donates, a program that sounds similar to one we are being asked to vote for/against on Tuesday in Allegheny County, a fight or two and a new job, and you've got The Wedding Date.
---
I read this book in less than 48 hours. I know this because I record the book, the number of pages, and the start and end date on a Google Sheets file. I may have a longer bus ride than usual in one of the two days but still.
If the 48 hours didn't clue you in, this book is an easy, quick read. Truthfully there's not much thinking involved. It's a somewhat cheesy, romantic comedy type of book, just itching to be made into a Hallmark or Netflix movie. My guess is Netflix because it may be a little raunchy for Hallmark (and it is really only raunchy for 10 pages). But after reading Halsey Street, this book is just what I needed. Guillory adds some humor, some sass, and makes you root for Alexa and Drew.
If you're interested in a book that will be pretty mindless to read, but still enjoyable, please let me know because I do have that unread copy on the bookshelf.
---
Next Read: Surprise Me by Sophie Kinsella