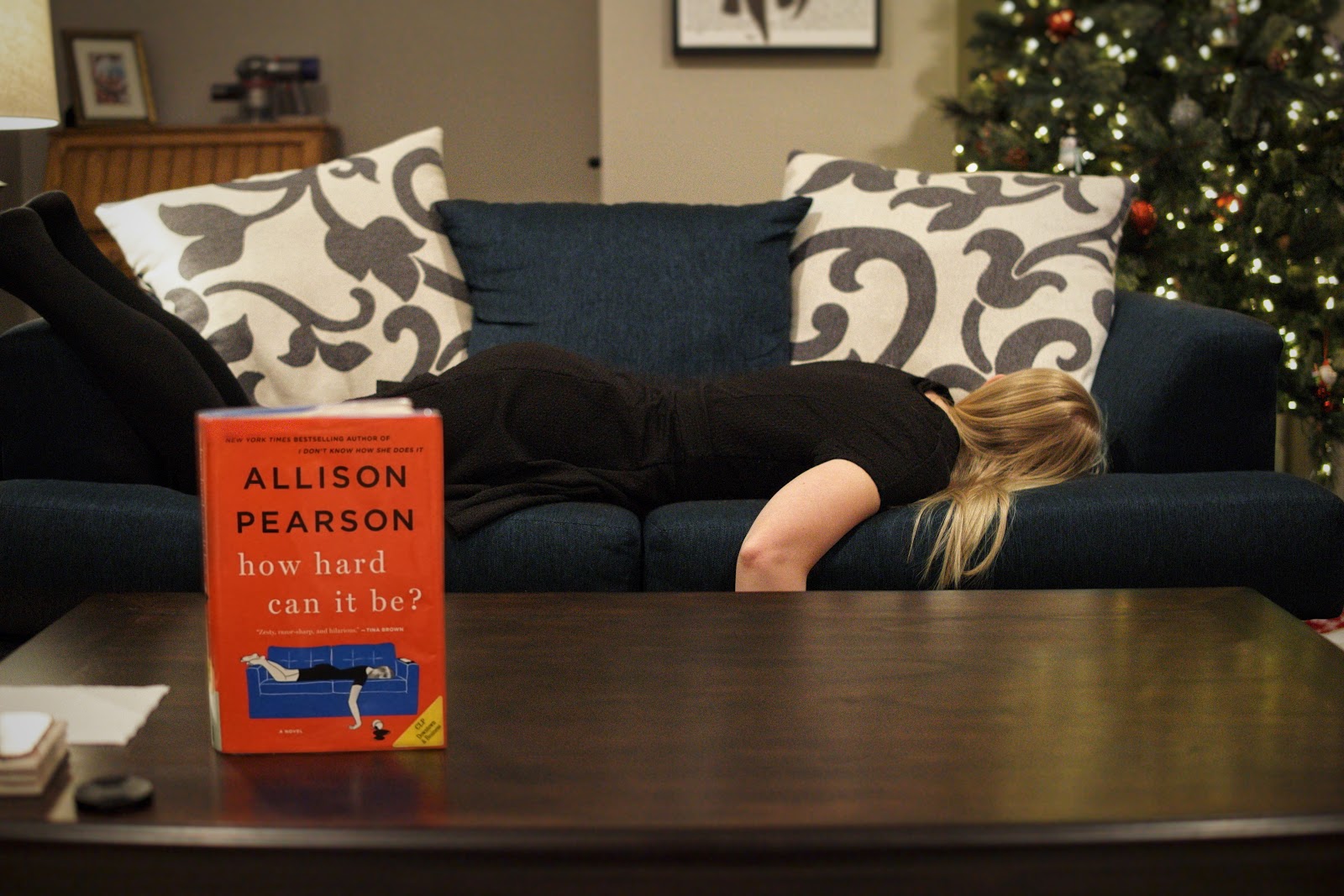 We all know the holiday season is busy. It never seems like there is enough time to shop, bake, cook and wrap. Add in a book that seems to drag. Trust me, it does not help this time of year.
---
Book Read: How Hard Can It Be?
Author: Allison Pearson
Number of Books Read: 50
---
Kate Reddy's life has changed - her adorable kids are now teenagers obsessed with video games and selfies, her family relocated to a house in need of serious work, and her husband, Richard, has decided that bicycling and therapy are better than his job as an architect. So Kate is looking for a new job, but being 49 isn't very appealing to many companies.
She is trying her best to be fine with her age - accepting the pre-menopause, going to a Women Returners meeting for women going back to work, dealing with aging parents and in-laws. But an interview with her former company comes up, and 42 sounds better than 49. It does the trick - and Kate is back, marketing the hedge fund she created years before.
Kate then finds herself back in the investment world. Enter her former flame who sees a future Kate isn't convinced of yet, a daughter who is realizing selfies and bullying friends aren't anything, and a son who may be running up his mom's credit card.
Add in a husband that finds solstice with a younger, spiritual woman, in-laws who need a lot of help, a sister with financial issues, and friends who support Kate, no matter what way she turns, and finally an admittance of her age at work.
---
Apparently, this is a sequel to I Don't Know How She Does It. I picked it up because the cover and description on the sleeve sounded interesting. Reading the first book may have helped, but really, the book does not indicate it's a sequel anywhere!
The first 100 pages of this book dragged. For the first time in some time, I found myself avoiding picking up a book. I played on my phone on the bus, continued Rollercoaster Tycoon on my iPad after work, until finally after a third of the book, the plot picked up.
At that point, the book became slightly entertaining. Kate was funny at points, and reading her interactions with people at work, from Russian mobsters to a client who tests Kate by asking her to ride a horse, improved my opinion of this book. But at times, Kate seemed to be whining - about work, her age, her husband, the house that needs a lot of work. Once you get through those pages, How Hard Can It Be? Picks up.
All in all, this one took me a while to read. Like I mentioned, I had little desire to read it. If you have read Pearson's first novel, you may want to read this one. If you haven't, I'd suggest another book (any book really).
Here's to number 51 being better!
---
Next Read: Small Admissions by Amy Poeppel