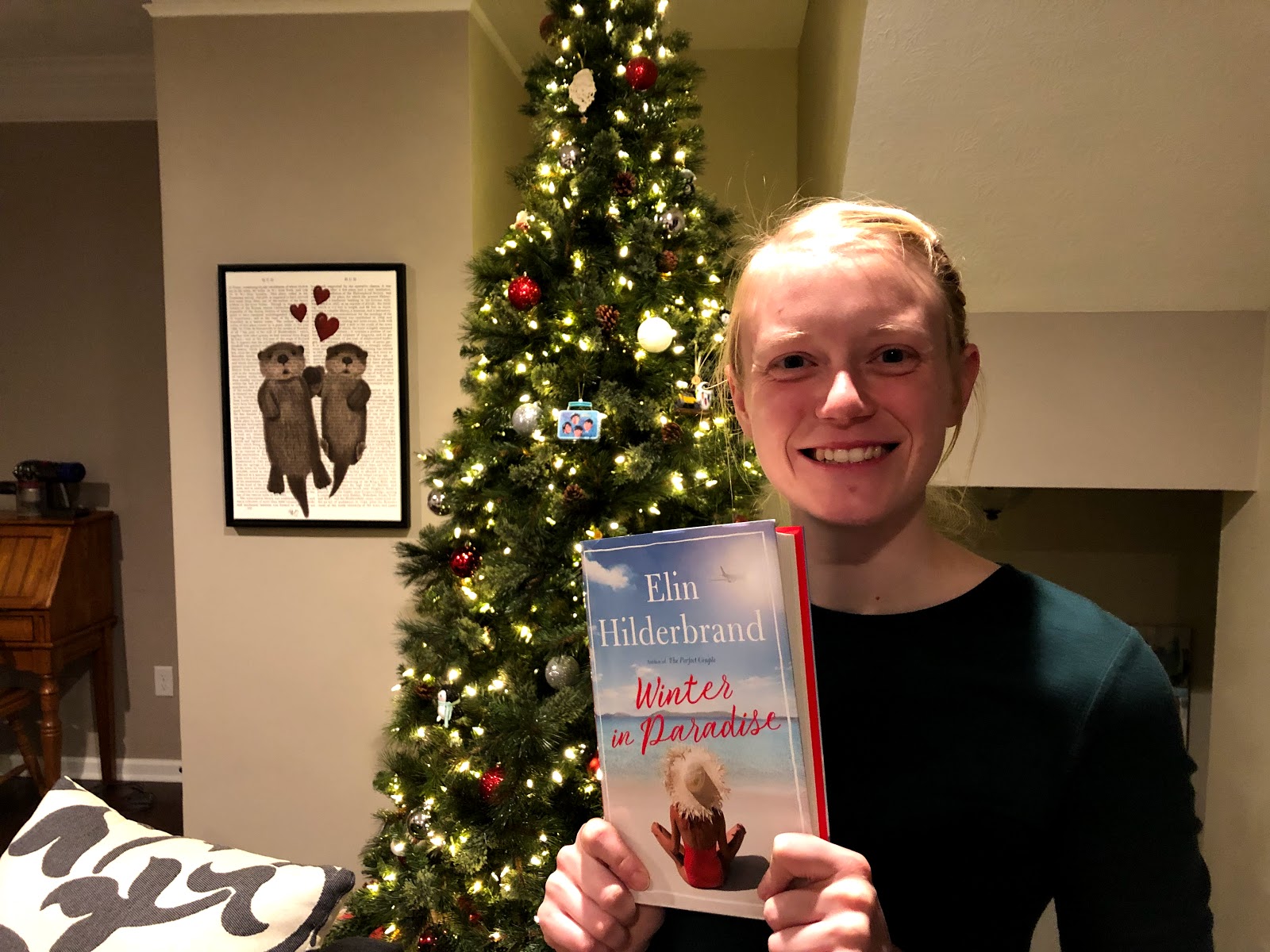 In January, it all began with an Elin Hilderbrand book. Well, actually it began with multiple Elin Hilderbrand books. It seemed fitting that my 52nd read should be her latest winter novel. On Black Friday, thanks to Amazon, it was purchased. Then it laid around waiting to be read.
So without further ado, the 52nd read of 2018.
---
Book Read: Winter in Paradise
Author: Elin Hilderbrand
Number of Books Read: 52
---
Irene and her husband Russ live a seemingly normal life. Their adult children are on their own (mostly), Russ has a great job, though what he actually does no one knows, and Irene, when not working as an magazine editor, is restoring their Victorian home. Life is quiet, life is good.
Then the call comes on New Year's Eve. Russ has been killed in a helicopter crash on the island of St. John. A place that Irene and her sons never knew Russ visited.
While trying to process the news, Irene and her sons, Baker and Cash, travel to the Caribbean to find answers. There, they find Russ had a secret life, leaving little clues as to what happened and the life he lived while there.
But a local woman, Rosie, was also killed in the crash. Her family and friends are shocked, but knew of an Invisible Man who visited Rosie and her daughter Maia several times a month. Other things about his life? No one seems to know.
Together Russ and Rosie's families will work through their grief, both together and apart. All will have to face a truth about their own families that no one knew and take a look at their own futures.
---
I'm trying not to spoil too much on this one. I know at least my sister (hello Meghan!) will be reading this over the holidays so I'm doing my best to keep this high level. But I digress because the blog must go on.
I've read almost all of Hilderbrand's books (see this and this for some of them). Out of her 22 novels, this is her first book that hasn't taken place on Nantucket. I will admit, I did somewhat miss Nantucket in this one.
But, it was still an Elin Hilderbrand book. A quick, somewhat mindless, pretty easy read, as they usually are. Keep in mind: I read this book in less than 3 days - determined to finish it quickly when my sister predicted I would read it in less than two (I tried - I really did).
This book, like her others, is told from multiple points of views, with each prominent character, and some minor characters, getting a part. But with Hilderbrand's writing, you never feel like you're missing a piece of the plot with this style. This book was more dramatic, and did feel somewhat different from Hilderbrand's other novels.
Overall, a worthy read for number 52. While it wasn't my favorite of Hilderbrand's, I look forward to the sequel next winter (trust me - there will be one based on the ending).
And just like that, the list is complete (but the year is not, so I'll keep reading more quietly).
---
Stay tuned for one more post - a recap of Another Year of Books.