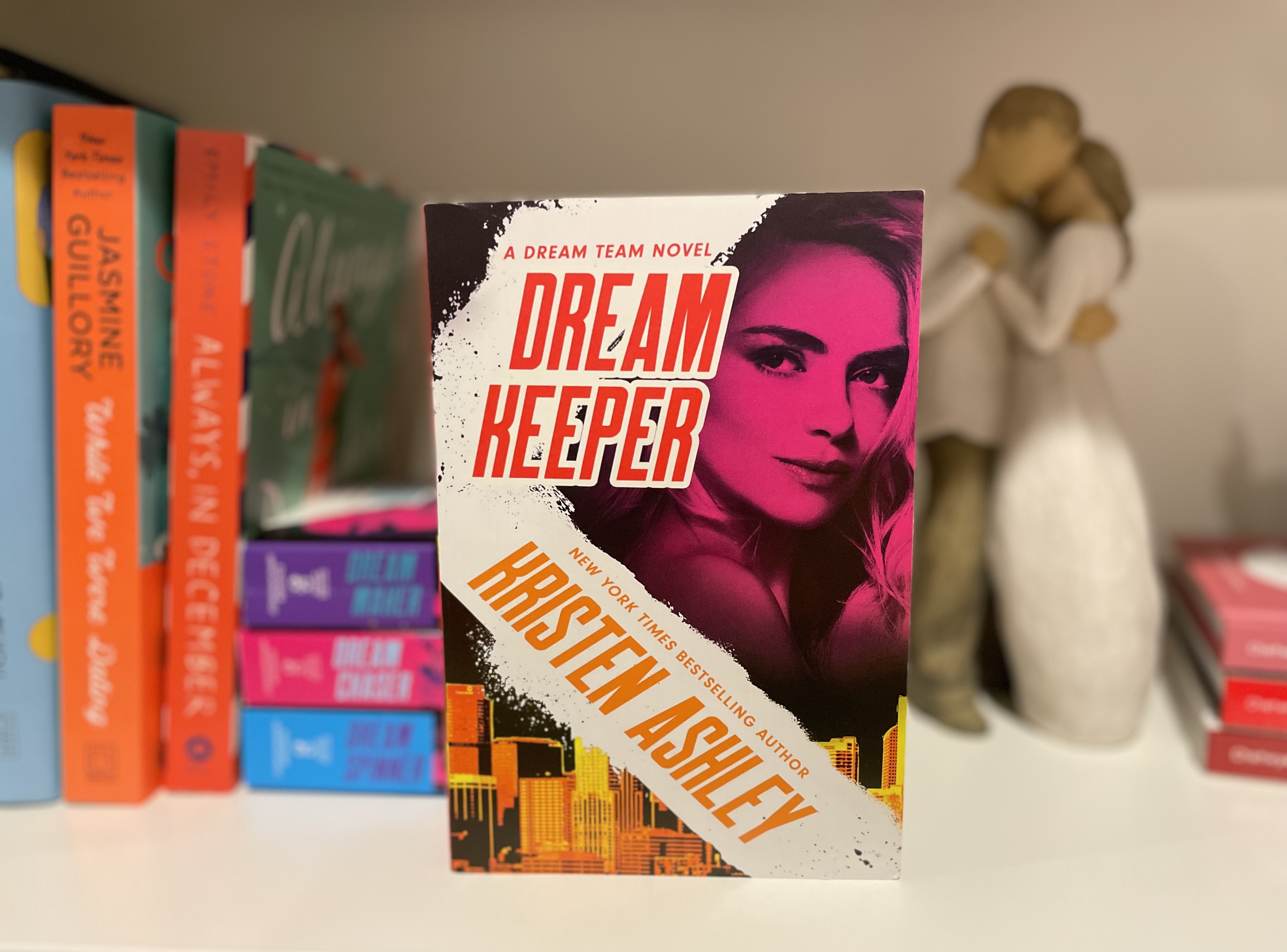 It's always great when you find a series you enjoy reading. It could be when you are reading it for the first time. Or you're re-reading it multiple times again because it's just that good, you keep going back to it. You could be waiting patiently for the next book. Then, you end up wanting more books in the series when you finally get to the end. Sometimes, the author appears to oblige you. That sums up this next read.
---
Book Read: Dream Keeper
Author: Kristen Ashley
2021 Book Count: 60
---
In the fourth book of the Dream Team series, Pepper Hannigan is determined to give her daughter, Juno, the best life she can. That means no parade of relationships coming in and out of Juno's life, like Juno's father has a tendency to do.
That means not letting in Augustus "Auggie" Hero, even if Pepper really, really wants to.
Auggie wants to be let in. Not only with Pepper but Juno as well. He sees a family he wants to be a part of, but Pepper is the queen of mixed signals. But then, Juno decides it's time to take matters into her own hands and recruits someone to help play matchmaker.
When it's discovered that Pepper's family is involved in a seriously messed up situation and that situation could prove dangerous for Pepper and Juno, Auggie must live up to his reputation and last name.
---
Here's another book I decided not to rush through. I took my time. Prior to this book, I've been churning out a new book every 3 days or so (it happened again with the next read). I've been patiently waiting for Dream Keeper, so when I started reading it, I said to myself: "enjoy it. Take your time." So I did.
This fourth book of the Dream Team series follows the same path as the others - it's charming, funny, serious and romantic, all in one. The plots, of course, all differ with the exception of one storyline. Dream Keeper was a great addition to the series.
Pepper and Auggie, as the main couple, finally get their moment. Readers have been watching them skate around each other for three books now, and I was glad to finally read their story. They were a perfect balance. Each backstory was so important to the current plot, and it was so well described, I felt like I was there. Plus, they are dealing with a cult situation. A cult! The drama was intense.
Let's talk about Juno. What a great addition to the book. I liked that Kristen Ashley put in chapters from her point of view and that in some of the big moments of the book, Juno played a big role. I was glad she got her shining moments. Her thoughts and actions added so much to the book and I was here for it.
The one thing I like about Kristen Ashley's books is that when they are a series, she never wraps up the happily-ever-after with a perfect bow at the end (except, of course, at the actual end of a series). There's always something that pulls you in and makes you want the next book immediately. Yes, the main characters of the book wrap things up (usually before the end of the book), but something is always outstanding.
The good news, for me at least, is that Kristen Ashley continues this trend, and the mysterious crime that started in the second book of this series remains unsolved. That means more books! I am frankly pumped. I don't even mind at all that I'll have to keep reading. Kristen Ashley set herself up for multiple more books, related to this series. Although, I don't think it'll be a continuation of the Dream Team series, but I know I'll be reading.
---
Next Read: Life's Too Short by Abby Jimenez
---