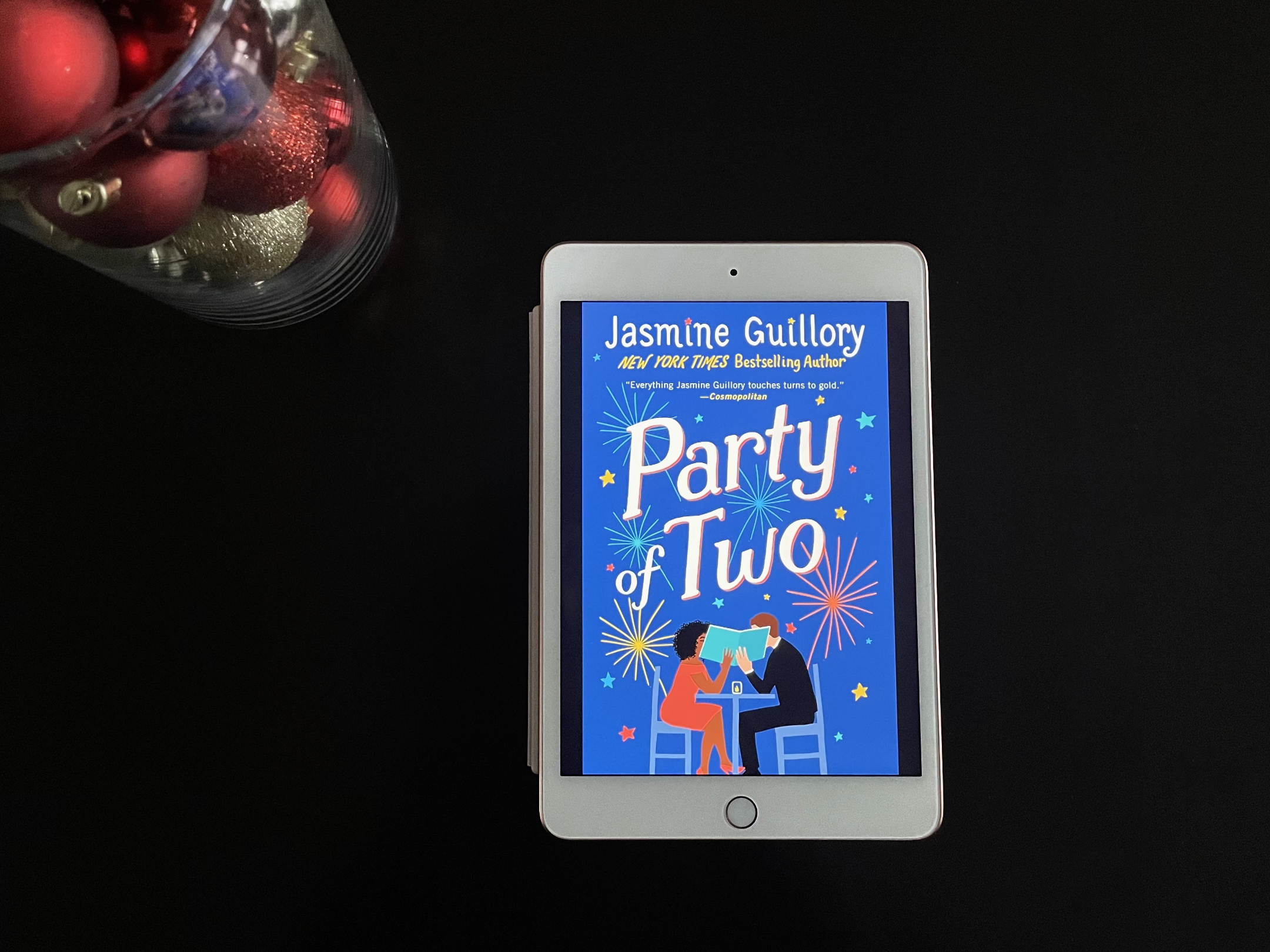 It's hard to believe it's already December and the holidays are quickly approaching. Some days, it feels like it was just March; other days, it feels like March was actually three years ago. At least one thing is consistent no matter what way you look at it - there is always another book to read.
---
Book Read: Party of Two
Author: Jasmine Guillory
2020 Book Count: 54
---
After moving to LA to start a law firm with her best friend, Olivia Monroe is sitting at a hotel bar talking about desserts when a good-looking stranger joins the conversation. Following a night of flirting, Olivia turns on the TV to discover that she was flirting with junior senator Max Powell, a rising political star.
A chance meeting at a community event leads to a cake delivery. Olivia doesn't want to be in the spotlight, and she doesn't see herself dating a politician, but agrees to the first date. As the couple begins to see each other, they do it secretly, building their relationship through take out, disguises and cake.
Unlike Olivia, Max is impulsive and spontaneous. After taking their relationship public, news of Olivia's past breaks. Life in the public eye is not something Olivia is used to. Can they work through their differences and make it to the other side?
Read Party of Two to find out.
---
At this point, I have read every one of Guillory's books in the The Wedding Date series (they were not read in order as I skipped #3 and went back to it later); this is actually my fourth one this year. Some I have really enjoyed, some I wasn't so into. Party of Two falls in the middle. It took me over a week to read this one, because I couldn't get into it. Usually, I fly through Guillory's books, but this time, I had to force myself to keep reading because the plot fell short. It did not capture my attention like Guillory's other books have.
I have always liked that Guillory consistently has characters from other books in the current one; Olivia, the main character in this, is the sister of the main character of The Wedding Date and appears in a few of the others too. I was happy to see Olivia's story told. The repeat of characters gave Party of Two some credit in my rankings, but it didn't make up for the lack of interest I had in the two main characters. Olivia and Max were likeable, but most of the time, I felt like rolling my eyes at them because I could not deal with them. After four books, it felt like I was rereading Guillory's other books, as they had the same types of conflicts and resolutions.
Months ago, I put an e-book copy of Party of Two on hold at my local library, so I eventually could read it. It took months for it to become available. I can't say it was worth the wait. If your goal is to read an entire series, then sure, read Party of Two. But if that's not your goal, skip this one and focus on Guillory's The Wedding Date and The Proposal. Those two blew this one out of the water.
According to her Amazon author page, Guillory has a new book coming out in summer 2021. I'm going to give that a read when it comes out. Here's to hoping it is much better than Party of Two.
---
Next Read: The Vanishing Half by Brit Bennett
---