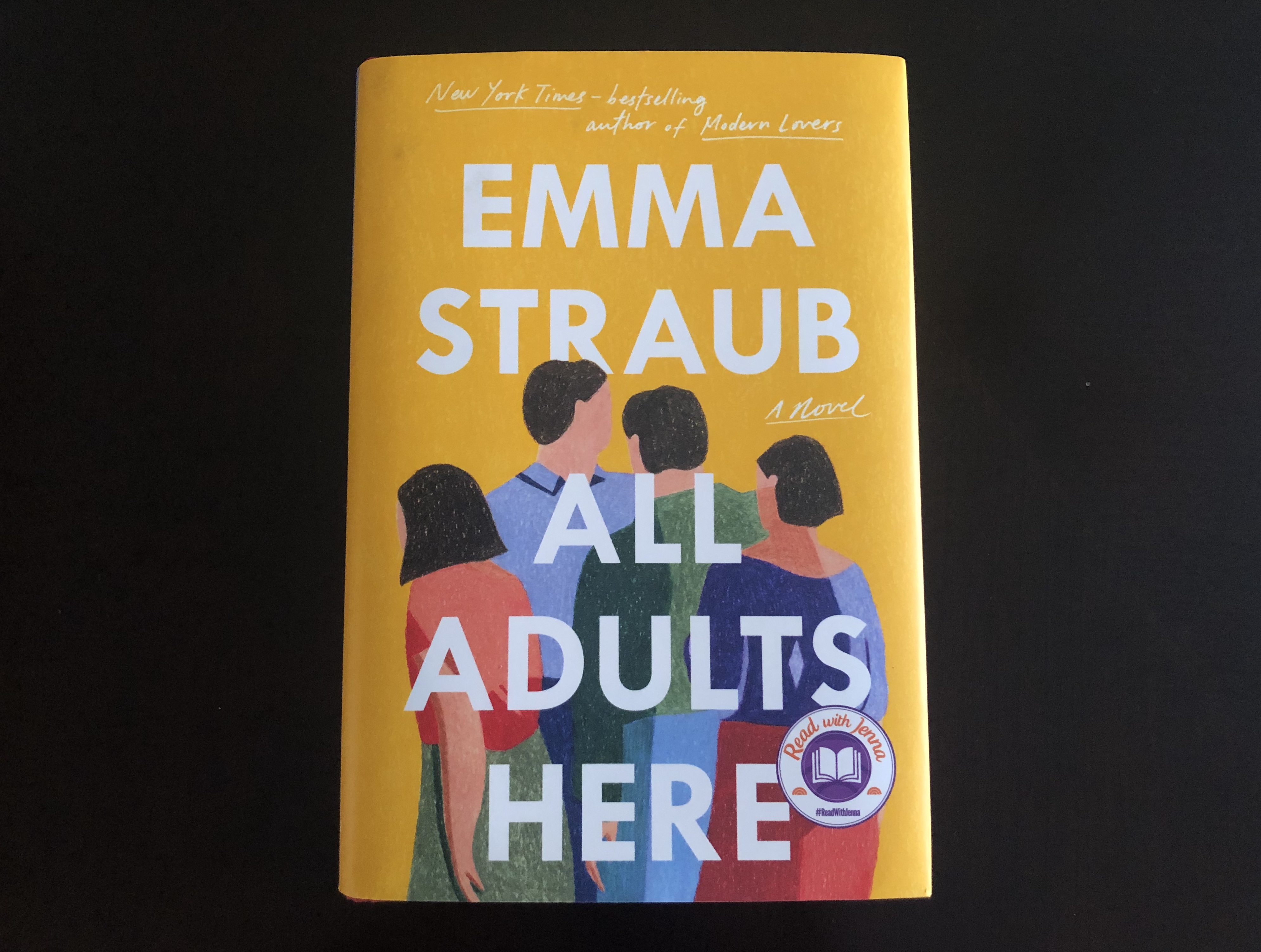 It's hard to believe it's almost mid-September already. This year is flying by, am I right? I'm glad fall is approaching and I cross my fingers every day, hoping I won't start sweating the minute I walk outside. It's going to happen soon, I know it. (Again, fingers crossed.)
---
Book Read: All Adults Here
Author: Emma Straub
2020 Book Count: 43
---
In the main street of her hometown, Astrid Strick witnesses a school bus accident. It causes her to think about her family and Astrid realizes she might not have been the parent she thought she was.
Astrid's family have always gone their own separate ways. Elliot, the oldest, is trying to live up to expectations no one else is aware of; Porter has decided to have a baby on her own but is struggling with giving up things from her past. Nicky, the youngest, has always drifted his own way. As a family, they have gone through a great deal, but things follow them into adulthood, whether they want them to or not.
Astrid's granddaughter, Cecilia, is sent to live with her grandma, following an incident at her old school, and befriends August. Together, Cecilia and August show Astrid the importance of being true to yourself, being open about who you are, and telling the truth to those you love.
---
Emma Straub's books are always hit or miss for me. I know I have read two of her books before; I liked one and didn't like the other. I truthfully couldn't tell you which was which! It's been that long I guess.
When I was looking for new books to read, the description of All Adults Here caught my eye, so I thought I'd give it a try. Then it took me two weeks to read it, mostly because I could not get myself to pick up the book after I started it.
I'd pick it up, read a few chapters, put it back down, then repeat the cycle. Finally, I made myself sit away from any distractions and read the darn thing. That helped. The book also picked up about half way through, but it didn't pick up enough to make me power through it in one sitting. It still took me days to finish this one and all I wanted to do was finish it so I could start the next book.
It was difficult to keep up with the moving parts in this one. Each chapter talked about a different member of the family (or a friend). While some books can handle the moving parts well, this one could not. I did appreciate that Astrid was accepting who she was and being open about it. I also appreciated that Straub took on a lot of modern issues, but the items I appreciated were not enough to get me through this book that just seemed to fall flat.
All Adults Here was not the book for me. Two weeks later, and I'm still not one hundred percent sure what the point of it was. I've given up on trying to figure it out.
---
Next Read: What You Wish For by Katherine Carter
---