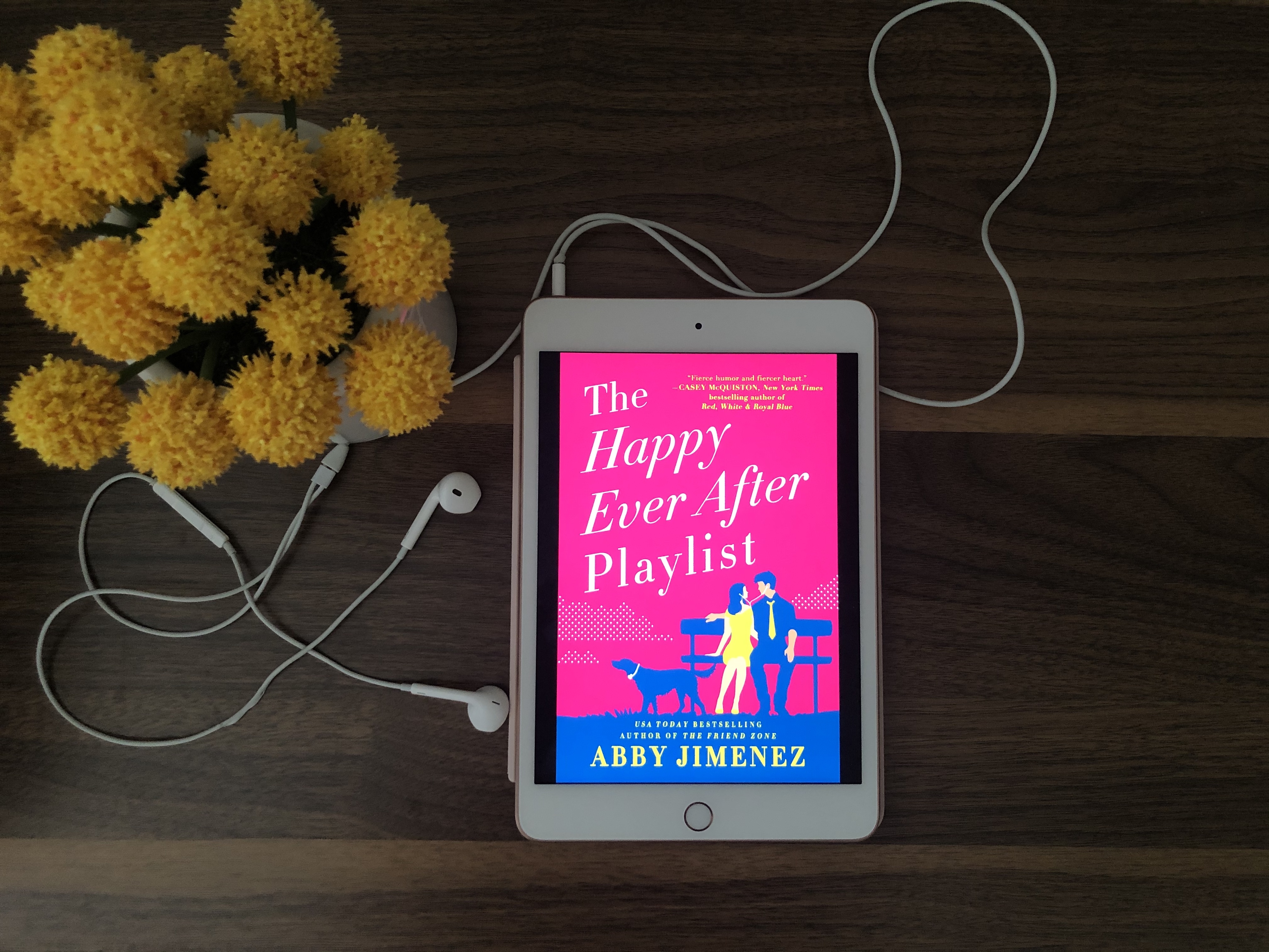 I do my best to remember when a sequel I want to read is coming out. Some authors make it easy, like Elin Hilderbrand. For the past three years, I could count on her to put out a new book in her Winter in Paradise series in the fall. When I stumble upon a sequel I forgot about, it's always a nice thrill. This next book is a sequel that I completely forgot about until I was browsing Amazon one day and found it.
---
Book Read: The Happy Ever After Playlist
Author: Abby Jimenez
2020 Book Count: 21
---
In this sequel to The Friend Zone, Sloan is still grieving a tragedy from two years ago. Rather than painting her own work, she fills her days creating paintings of people's pets and working through her grief. One day on her way to the cemetery, Sloan almost hits a dog; then, the dog jumps through her sunroof. After contacting the owner daily, Sloan finally hears back from Jason, who is overseas. Sloan agrees to continue watching Tucker until Jason gets back.
So begins flirtation over phone calls and text messages. When Jason returns to the states and they meet for the first time, the sparks continue. Sloan soon finds out that Jason and Jaxon Waters, her favorite musician, are one in the same. Jaxon Waters is on the rise, and Sloan isn't sure she can keep up.
Add in a best friend (Kristen) who stands by Sloan no matter what, a house that needs some repairs, and a fellow musician who the industry has taken advantage of, and you've got The Happy Ever After Playlist.
---
Is this the greatest book you will ever read? No, it's not. Did I read it in two days? Yes, I did.
The Happy Ever After Playlist was a great follow up to The Friend Zone. The two main characters from the first book, Kristen and Josh, played important roles, but never took away from the main characters of this book. Both Sloan and Jason were likeable, had their own issues to work through, and shared a bond that started from a dog jumping through a sunroof.
The narrator changed for each chapter. For one or two chapters, you will hear from Sloan, and the next will be from Jason. This flowed nicely and I never felt I was missing part of the story. I also couldn't complain when Jimenez titled each chapter with a song, and then listed all the songs at the end of the book. Two of the songs were from one of my favorite bands, The 1975, so Jimenez gets extra kudos for that.
I'd highly recommend going back and reading The Friend Zone before you read this one. While, yes, The Happy Ever After Playlist can stand on its own, the characters and story will make more sense if you start from the beginning. Jimenez has another heartfelt, entertaining story that perfectly mixes charm, tragedy, humor and music in a great way.
---
Next Read: TBD
---